Centrally located in the middle of the continent, Germany makes an excellent base to kick-start your Europe tour or as a transit hub with its world-class airports that offer great connections and amenities.
Be it Munich, Frankfurt or Berlin, one can easily explore the city if you are on a layover for at least 5 hours because the city attractions are that near and the wide transportation networks make exploring so convenient! The best part? Singapore passport holders don't need a visa to enter the countries of the Schengen Agreement, including Germany, for now.
Not sure which German city you should be flying to or unsure what you can do during your long layover in Germany? Fret not and read on for our fun and easy layover guide in Munich, Frankfurt and Berlin.
Flight delays and baggage loss are pretty common when flying long-haul or multiple cities. Don't depart without getting Tiq Travel Insurance to minimise potential travel inconvenience or losses. Our automated flight delay benefit even ensures you get paid upon a 3-hour flight delay, without submitting a claim!
Munich Layover Guide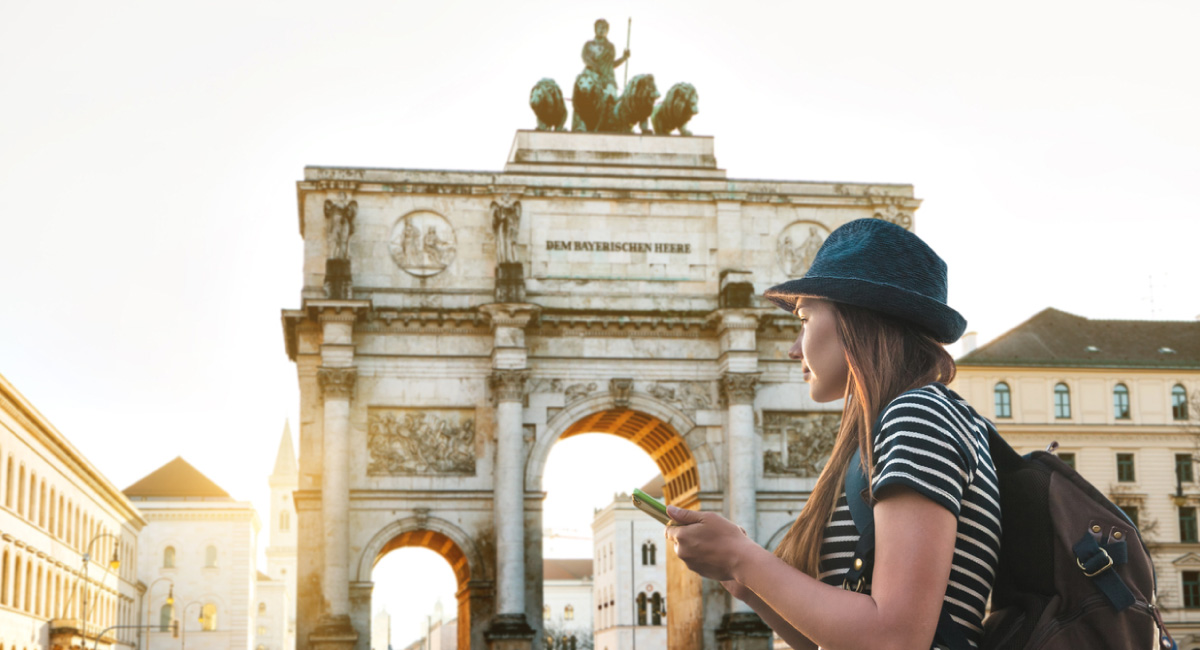 As one of the cheapest airports in Germany to fly to from Singapore, Munich boasts the 2nd largest airport in the country after Frankfurt, and offers various options to dine, relax, and shop for those on a short layover.
If you have at least 5 hours of layover in Munich, you can consider excursions around the airport or explore the city centre to make the most of your time. Surrounded by several interesting towns, the region around Munich airport has plenty to offer beyond the city centre. Take your pick from the following Munich layover ideas.
Things to do with at least 5 hours of layover in Munich
(Note: Baggage storage is available at Terminal 1 and 2 of Munich Airport at a nominal fee. Leave your heavy bags at the service centre to explore hassle-free.)
For history and culture lovers
Head on to Freising, one of the most historic towns in Bavaria that hosts the oldest working brewery in the world and an important cathedral. Situated on the Isar River, you can get to Freising in less than 20 minutes from Munich airport via train, taxi or bus.
Explore Freising's Old Town and relax with the picturesque villages as a backdrop. Don't miss the Bavarian State Brewery Weihenstephan where you can learn the "origin of beer" before touring the modern brewery, and of course have a taste of the German liquid gold.
For chillax travellers
Make your way to Erding, another charming town that is just 10 minutes away from Munich airport by car. For more sustainable travel (and if you have time to spare), board the Line 512 bus to get to the home of the world famous wheat beer 'Erdinger Weissbier' in approximately half hour. Be it to relax or to have some water fun, don't miss Therme Erding, supposedly the largest thermal spa in the world!
For city explorers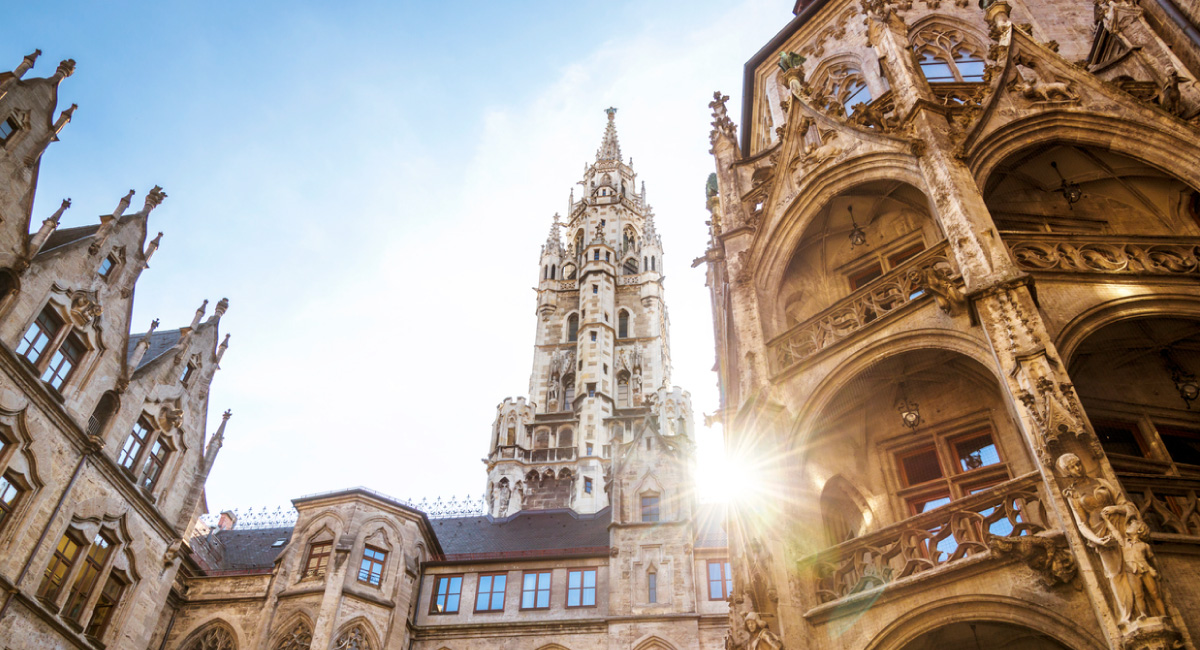 Travelling from Munich airport to Munich city centre takes approximately 40 minutes, but the public train and airport shuttle bus makes commuting easy and convenient, so why not? If you only have a couple of hours, consider a 90-minute guided tour around Munich's old town to discover famous sights in Bavaria's capital.
Otherwise, foodies can head straight to Viktualienmarkt (food market) and indulge in local specialities such as the Weisswurst – a white sausage with sweet mustard and of course, the German Pork Knuckles, with refreshing cold beer. Go easy on the food though, as you don't want to make yourself sick from bingeing even though your travel insurance covers medical expenses overseas. 🙃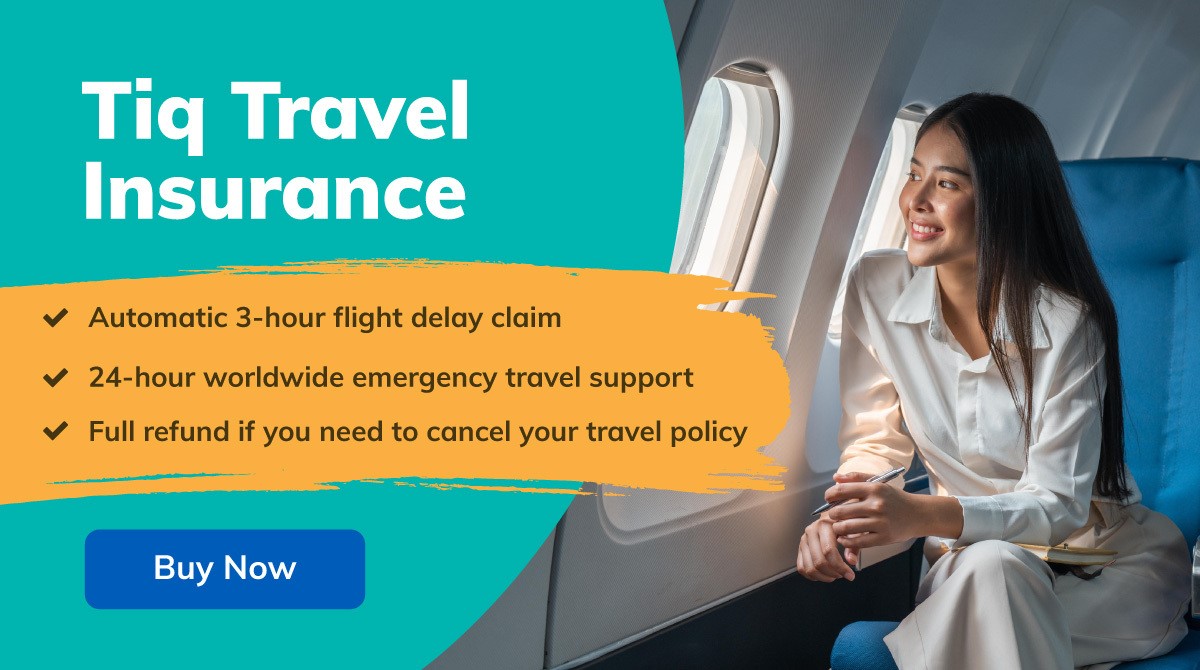 Frankfurt Layover Guide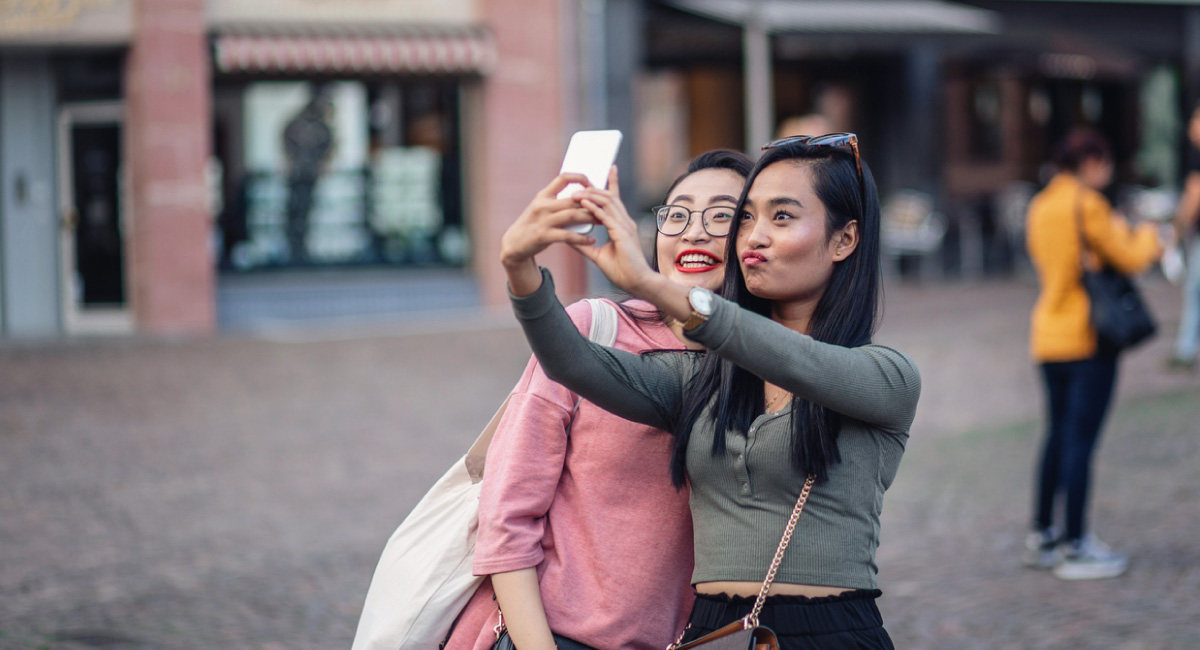 Reportedly the world's most connected airport in 2022, Frankfurt Airport offered connections to 330 airports across the globe last year. As with most world-class airports, it offers lounges, spa centres and entertainment options for those on a short layover.
If you have a layover of 5 hours and more, you can head out to the city centre as Frankfurt Main Station is only about 15 minutes from the airport by S-Bahn (light rail). Before leaving the airport, drop off your bags at the left luggage facility either at Terminal 1 or 2 so you can explore the city at ease. Fees apply, depending on item size and duration of storage.
Things to do with at least 5 hours of layover in Frankfurt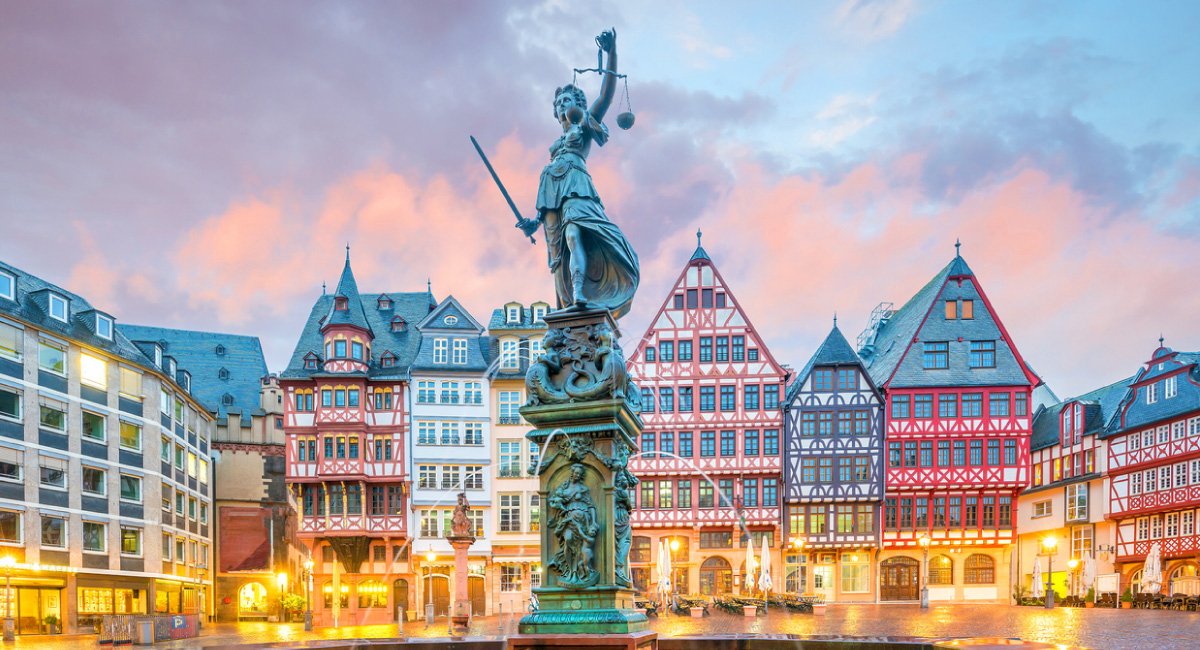 Holding the title of 'most important financial hub in continental Europe', Frankfurt city may give the impression of being a concrete jungle but it actually boasts charming cobbled streets, mediaeval buildings and beautiful green spaces set against a background of modern skyscrapers, #SSBD as Singapore. Here, there are world-class museums and galleries, plus eating and drinking options to suit every taste and budget.
For history and culture lovers
Frankfurt's old central square – the Römerberg – houses various iconic landmarks such as the old town hall, cathedral, and the Museum of Modern Art, and is easily accessible by train. Just a stone's throw away is the Kleinmarkthalle, a bustling indoor market reminiscent of the 1960s with over 150 stalls selling fresh produce, cheese, meat, bread, and more. Take the chance to try the Frankfurter Sausage. If time permits, visit the Städel Museum, one of Germany's finest art galleries.
For sightseeing and shopping
They said that Frankfurt is the only city in Germany with a skyline, so for a panoramic view, head on to the open air observation deck in the Main Tower at 54th floor (~200 metre high). If you are feeling peckish, head one level down to the Main Tower Restaurant and Lounge to dine with a view.
After that, hop on the subway to get to the Zeil, a pedestrian shopping street with a variety of stores and malls in less than 10 minutes. To complete your sightseeing in Frankfurt, stroll along the Main River and cross the Eiserner Steg bridge (an iron footbridge built in 1869).
If you are feeling tired, unwind at Palmengarten, a botanical garden with a greenhouse, water fun park and lake. Sufficient rest is essential for maintaining your immunity, especially when you are travelling. We have lost track of evolving Covid variants but COVID-19 infections surge from time to time.
Prior to travelling, ensure that your vaccine is up-to-date, and get travel protection that covers you adequately. Psst! Tiq Travel Insurance offers COVID-19 add-on that protects you before, during and after your trip? Learn more.
For longer layovers in Frankfurt
There is plenty to explore in Frankfurt city and those with a longer layover, i.e. 24 hours, should definitely not miss cruising along the Main river at night. Those who are looking for a city break beyond Frankfurt can consider visiting Germany's fourth-largest and supposedly most cheerful city, Cologne.
Less than an hour away from Frankfurt Airport by train, Cologne features the impressive Cologne Cathedral, which is a UNESCO world heritage site. This city on the Rhine also boasts a thriving music and art scene, and reputedly one of the best Christmas markets in Europe! If you are travelling during the year end, don't miss the Cologne Christmas market.
Berlin Layover Guide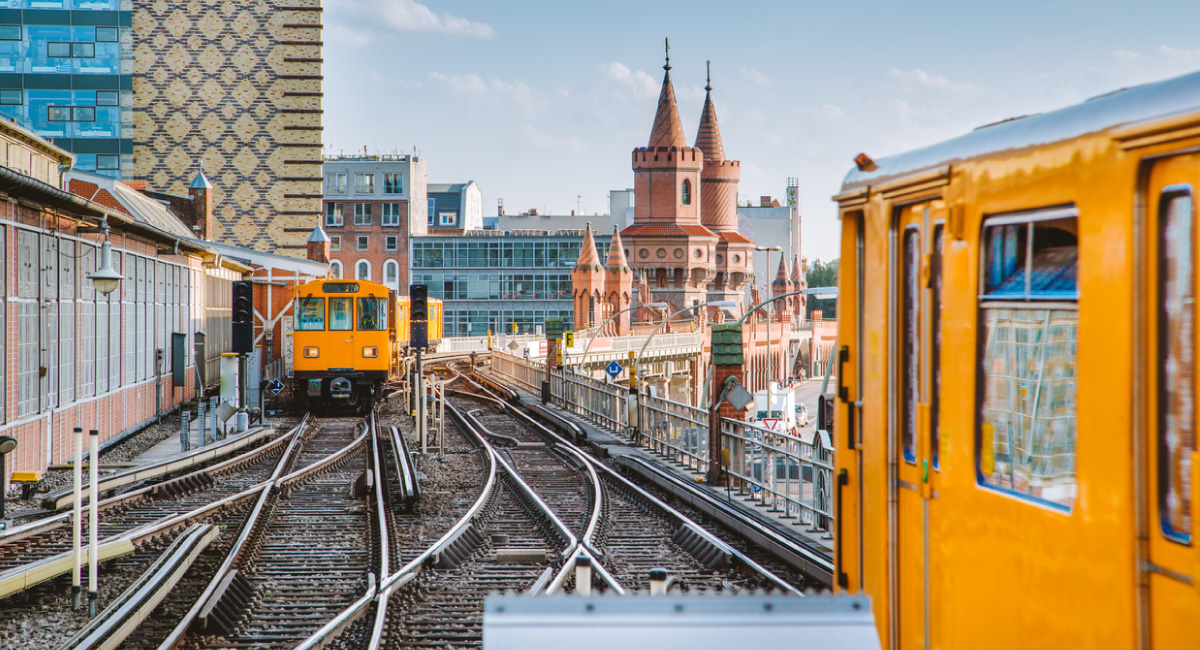 A city of striking contrasts, Berlin – the capital of Germany – is another destination that is easily accessible from Singapore. With the Berlin Airport located just 30 minutes away from the city centre by train, travellers on a layover of at least 5 hours can easily head downtown to explore some of the famous sights in the German capital, i.e. Berlin Wall, visit a museum or enjoy some local specialities.
Before heading to the city centre, you can make use of the baggage storage at Terminal 1 or 2, but note that the operating hours of the service centre is from 7am to 7pm only.
Things to do with at least 5 hours of layover in Berlin
For art and culture lovers
Located in Berlin city centre, the Museum Island, a UNESCO World Heritage Site, consists of five museums with collections ranging from ancient artefacts to modern art. Go for the Pergamon Museum if you are undecided on which to visit, as it houses 3 collections from the Classical Antiquities to the Ancient Near East, and an Islamic art area.
Nearby, the Alexanderplatz (bustling square) in the heart of Berlin offers amazing street food and shopping. Those looking for more hipster cafes and bars can consider the trendy Hackescher Markt. If time permits/matches, don't miss Berlin's nightlife at Kreuzberg – a vibrant neighbourhood with street art, clubs and restaurants.
For chillax sightseeing and foodies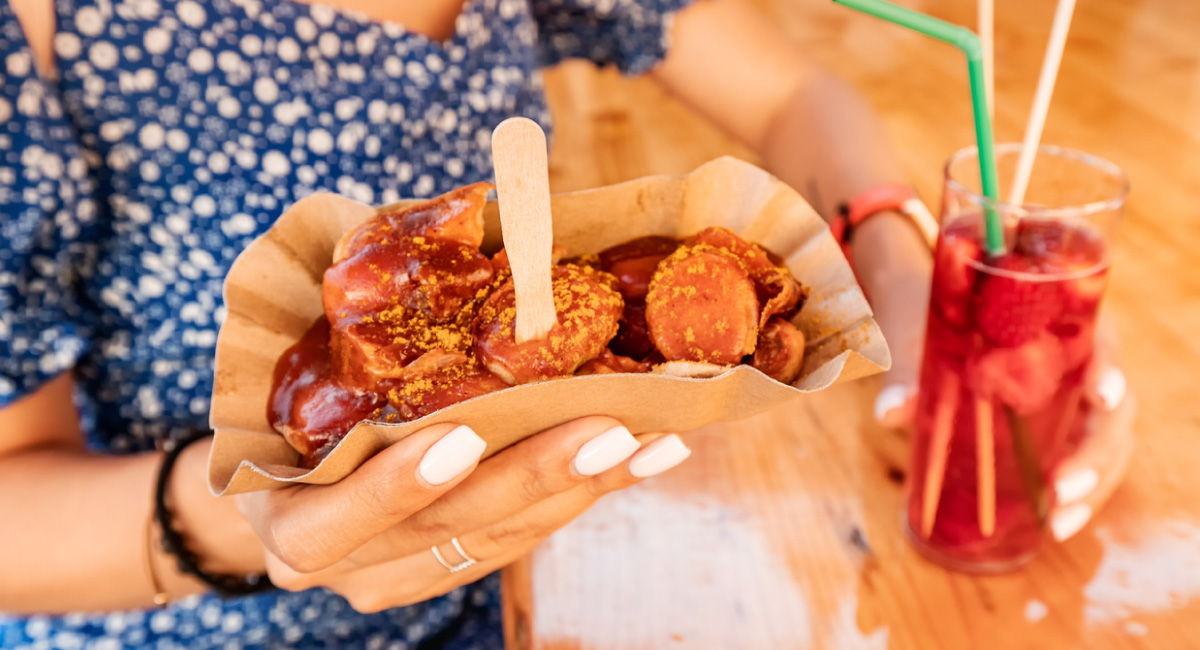 Hop on and hop off the double-decker Red Buses for a relaxing way to sightsee Berlin! The buses travel about every 20-30 minutes daily, covering 20 stops across central Berlin so you'd be sure to enjoy the must-sees around the city including the famous Berlin Wall, Checkpoint Charlie, and Brandenburg Gate, which is a symbol of German history and unity. For a panoramic city view, head on to the Reichstag building.
The most convenient stop to begin your hop on tour is Alexanderplatz, located right in Berlin's city centre, and easily accessible by train from Berlin Airport. Bus passes are available for 24 hours or 48 hours. Along your way, stop and savour popular local dishes such as currywurst (sausage with curry sauce) and schnitzel (breaded meat cutlet). For those with a sweet tooth, don't leave without trying a Berliner, which is a jam-filled donut.
Travelling around Germany and beyond
Besides being well-connected by air, Germany has an excellent rail network that connects major cities with high-speed ICE trains, and one can travel to nearly every German town via the regional express and other local trains.
Also, Germany shares borders with nine European countries, namely Austria, the Netherlands, the Czech Republic, France, Luxembourg, Denmark, Poland, Switzerland, and Belgium. This makes it a great layover destination or starting point for your Europe trip.
In case you haven't heard, Singapore travellers aged 18 to 70 will be required to apply and pay €7 (S$10) for an additional travel document from the year 2024 when travelling to European countries in the Schengen Area, which includes Germany. While the fee seems minimal for solo or couple travel, those travelling with a large family may feel the pinch. Looks like it's time to start planning a year end trip. Did we mention the popular Christmas markets in Germany?
While planning your trip, remember to get travel protection once you booked your air tickets. Tiq Travel Insurance covers you for up to 60 days before your trip in case of trip cancellation or deposit loss. (Touch wood!) There's also a COVID-19 add-on to ensure you are well protected as you're enjoying yourself. Learn more about Tiq Travel Insurance here.
[End]
Information is accurate as at 24 July 2023. This policy is underwritten by Etiqa Insurance Pte. Ltd. (Company Reg. No. 201331905K). Protected up to specified limits by SDIC.
Tiq by Etiqa Insurance Pte. Ltd.
A digital insurance channel that embraces changes to provide simple and convenient protection, Tiq's mission is to make insurance transparent and accessible, inspiring you today to be prepared for life's surprises and inevitabilities, while empowering you to "Live Unlimited" and take control of your tomorrow.
With a shared vision to change the paradigm of insurance and reshape customer experience, Etiqa created the strong foundation for Tiq. Because life never stops changing, Etiqa never stops progressing. A licensed life and general insurance company registered in the Republic of Singapore and regulated by the Monetary Authority of Singapore, Etiqa is governed by the Insurance Act and has been providing insurance solutions since 1961. It is 69% owned by Maybank, Southeast Asia's fourth largest banking group, with more than 22 million customers in 20 countries; and 31% owned by Ageas, an international insurance group with 33 million customers across 16 countries.
Discover the full range of Tiq online insurance plans here.