Planning a trip to Germany for the first time? Here's Tiq 10-Day Germany itinerary covering five popular cities with options to take day trips and visit other countries!
From ancient castles to lively cities, Germany is a land of diverse landscapes with rich nature, history, culture and fun parties! Surrounded by nine borders, this central European country also affectionately known as 'Deutschland' opens the gateway to neighbouring countries such as Denmark and Switzerland, making it a convenient destination to kick-start an unforgettable Europe tour.
Still deciding on where to go for your year-end vacation or planning ahead for a summer European holiday? This 10-day Germany itinerary is fun and easy to manage, so even first time visitors can travel around worry-free.
The right time to get travel insurance is right after you purchase your travel tickets, be it by flight, land or sea. Tiq Travel Insurance covers you up to 60 days before your trip, including flight check-in reminder(s) and an automated flight delay benefit so you'll get paid upon a 3-hour flight delay, even without submitting a claim! Get a quote now!
Day 1 to 3: Begin your journey from Berlin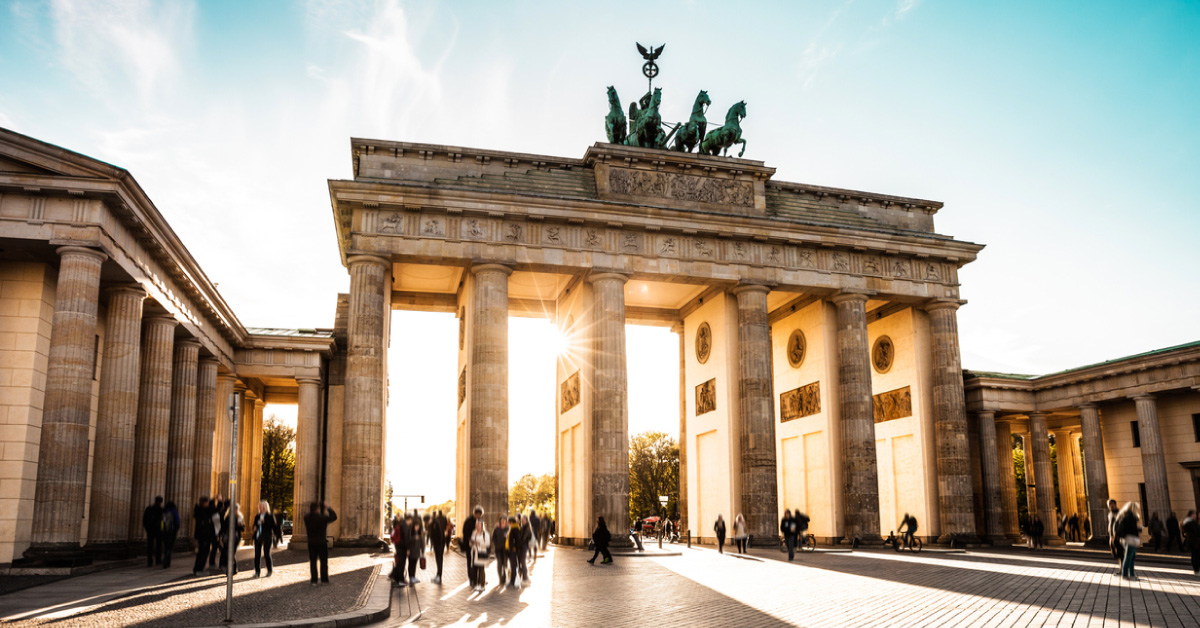 Berlin, the capital of Germany, is a dynamic city of rich history, vibrant cultural scene, and legendary nightlife. This is one of the cheapest cities to fly into from Singapore, and there are various airline options including FlyScoot, with an average flight time of approximately 13 hours.
A city that embraces diversity, Berlin is ideal for kick-starting your Germany trip as it provides a warm and welcoming atmosphere amidst architectural marvels. For an easy and relaxing way to sightsee, hop on and off the double-decker Red Buses that cover 20 stops across central Berlin.
Celebrate diversity and democracy at historic sights
Some must-visit attractions are the Brandenburg Gate – an 18th century neoclassical monument that symbolises German unity – after the fall of the famous Berlin Wall (don't miss it!), and the Reichstag (meaning Parliament). If you are a history buff, a guided tour at the Reichstag is a must-do, as this historic government building – a symbol of democracy – bears witness to the turbulent history of Berlin, just like the Old Parliament House in Singapore.
Enjoy panoramic views at a UNESCO site
You'd need a day (or two) if you plan to thoroughly explore Museum Island, a UNESCO World Heritage Site and one of the most important museum sites in Europe, with five amazing museums. Appreciate some of the world's most significant art and archaeological collections here. Even if you are not into history, arts or culture, you will be awed by the panoramic views of the surrounding cityscape and the nearby Berlin Cathedral (Berliner Dom).
Each museum also reflects different architectural styles, ranging from Neoclassical and Romantic to Renaissance and Modernist. Their grand facades with intricate details make the perfect backdrop for IG-worthy photos.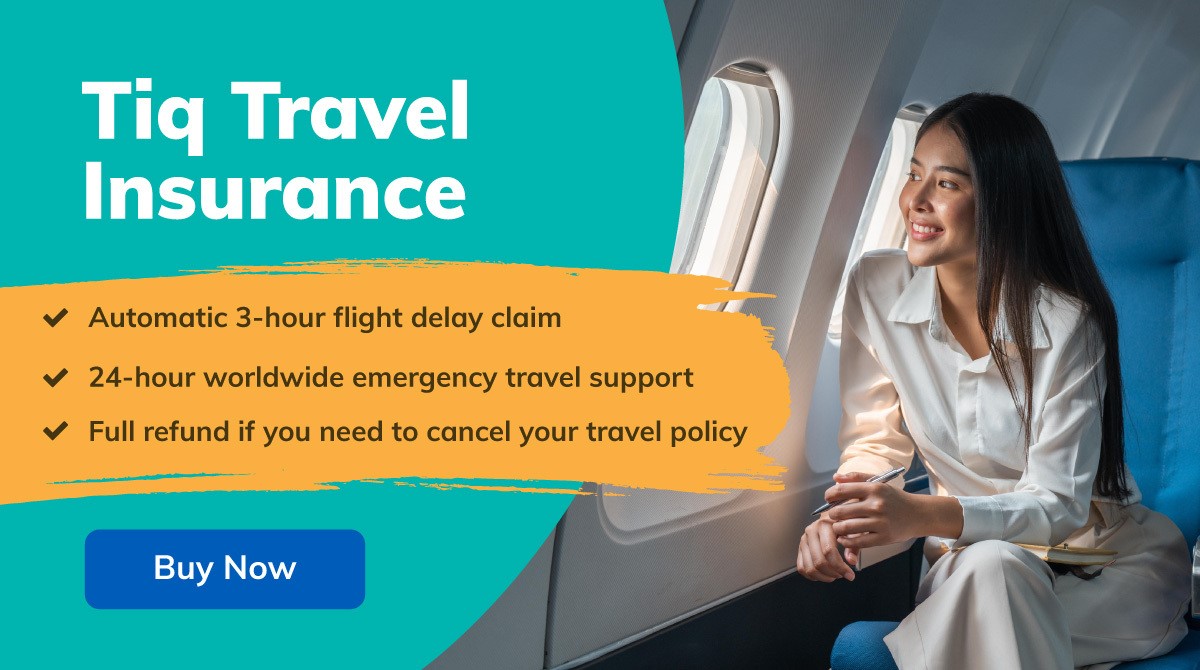 Savour Berlin's local specialities
For Singaporean foodies, you would be thrilled to know that Berlin's food scene is as diverse as the city itself. You can get traditional German cuisine and international flavours plus they have a vibrant street food culture! Don't leave Berlin without trying its iconic street food, Currywurst (sliced pork sausages smothered in a flavourful curry-infused tomato sauce).
Originated in 1949, Currywurst used to have its very own museum! While the Currywurst Museum is (sadly) permanently closed, you can easily get this iconic dish from kiosks and restaurants around the city.
For a variety of food under one roof, check out Markthalle Neun (Market Hall Nine) – one of the few remaining historic market halls from the 19th century – featuring a traditional weekly market in the district of Kreuzberg. Look out for Eisbein (known as iced leg; boiled or cured pork knuckles), which is another Berlin's specialty.
Day 3 and 4: Explore Dresden, the city of art and music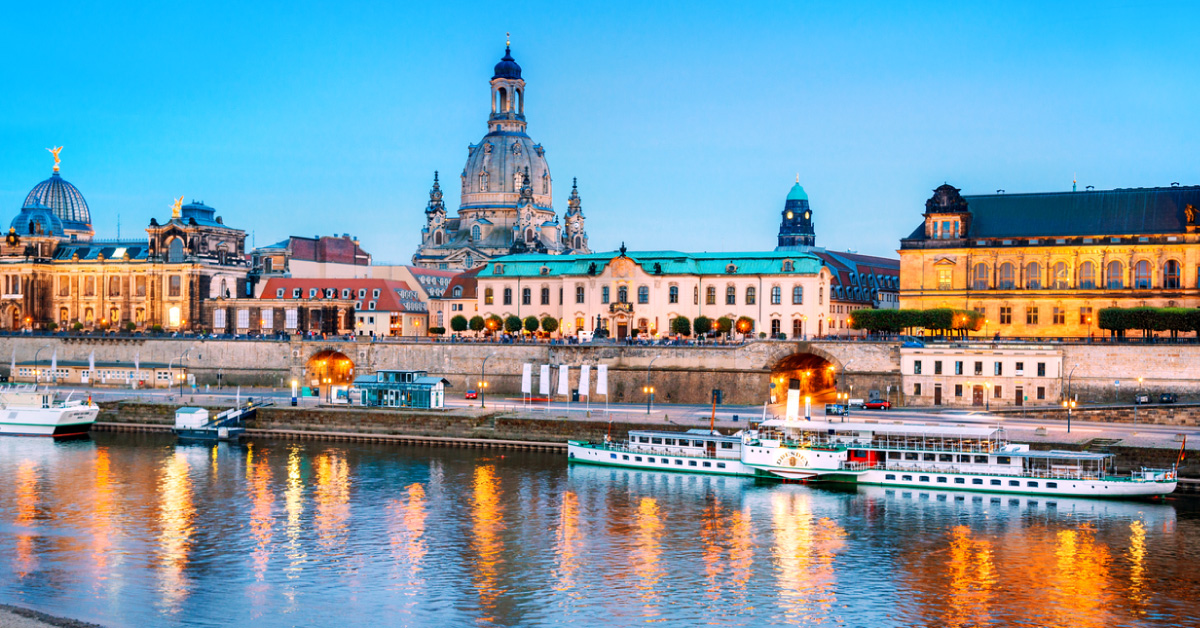 Travelling around Germany is easy with its world-class infrastructure, so don't worry if you are a first-time visitor.
From Berlin, head on to Dresden, the city of art and music, conveniently via a direct train. There are frequent services on this partly scenic route (daily), and the journey takes about 1 hour and 48 minutes. Booking your tickets ahead of time is recommended for greater savings.
For those who are planning a self-drive, it would take approximately 2 hours or more (subject to traffic conditions). Remember to get adequate travel protection to cover your needs. If you are renting a car overseas, the optional Rental Car Excess Cover can be added to your Tiq Travel Insurance to protect you against unforeseen circumstances.
Situated on the banks of the Elbe River, the picturesque city of Dresden is known for its stunning baroque architecture, historic bridges and riverside palaces. After a couple of days in bustling Berlin, you'd enjoy the slower pace in this laidback city.
Stroll leisurely around Dresden's old town
Iconic landmarks with amazing architecture such as the (must-visit!) Zwinger Palace, Semperoper (Semper Opera House) and the Frauenkirche (Church of Our Lady) where you can climb to the top for a panoramic view of the old town, are located in a cluster within walking distance, right in the city centre. It's so convenient!
Immerse in gardens and one of Germany's oldest Christmas markets
Nature lovers can consider visiting the Großer Garten (Great Garden), which boasts a palace, railway, zoo and more. If you are visiting during the year-end holiday season, check out Striezelmarkt, one of Germany's oldest Christmas markets!
Indulge in sweet treats originated in Dresden
Those with a sweet tooth will love Dresden as it offers many sweet treats such as Dresdner Stollen (Christmas fruit cake with marzipan) and Dresdner Eierschecke (layered cake with sponge cake base, custard layer, and a cheesecake layer).
Optional [+1 Day]: Day trip to a national park
Adventure travellers can consider taking a day trip to the nearby Saxon Switzerland National Park, where you can hike among the stunning rock formations. There are several guided tour options, otherwise, it is easily accessible by train and ferry or by driving.
Planning ahead on activities that you intend to do during your Germany trip, or any overseas trips, can allow you to better understand your travel protection needs. This is especially important for adventure travellers as some travel insurance may have limitations. Check out Tiq Travel Insurance here to see if it covers your needs.
Day 5 and 6: Explore Munich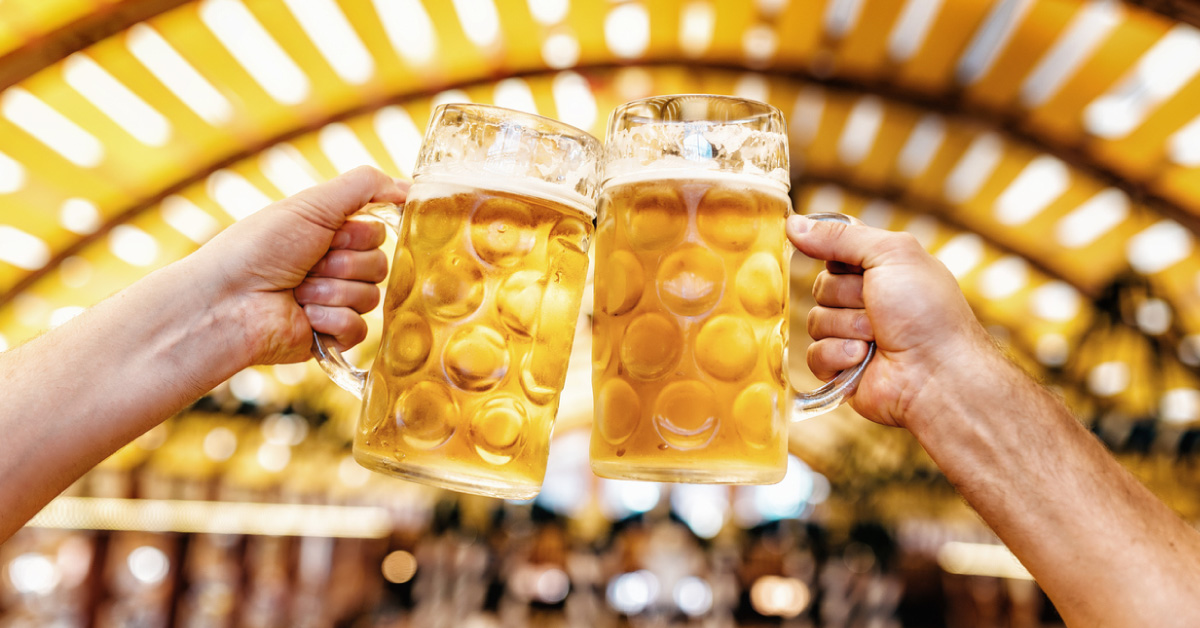 From Dresden, you can easily reach Munich, the capital of Bavaria, via train or self-drive. The former is recommended as there are frequent services on a daily basis, and the fastest train ride will take slightly less than 5 hours, while you enjoy the scenic route.
Immerse in beer culture
If you are travelling between September and October, you would be able to bask in the festive atmosphere of Oktoberfest – the world's largest beer festival – in Munich. If not, the beer gardens are an integral part of the city's social life, so you can actually enjoy the beer culture anytime of the year. There are also many breweries such as Augustiner Bräu or Paulaner, so sign up for a brewery tour if you want to learn more about the different beer styles.
Don't miss these important sites in Munich
The Marienplatz, at the heart of Munich, is a world-famous square in the city centre where festivals and events are held. Existing since the Middle Ages, it features the Neues Rathaus (New Town Hall) that has a neo-Gothic facade and a beautiful clock tower, which houses the famous Glockenspiel.
You may not recognise the name but once you see it, you would recognise the Nymphenburg Palace, which features a magnificent Baroque palace with beautifully manicured gardens. Once the summer residence for the Electors and Kings of Bavaria in the 18th century, this postcard-worthy sight is one of the largest palaces in Germany and one of the most important in Europe!
Last but not least, car lovers will appreciate a visit or guided tour at the BMW Museum – one of the most visited museums in Munich! Even the building is designed to look like the engine of a race car from the exterior, promising a fun automotive learning experience ahead. Visitors can expect exhibitions showcasing the history and development of the BMW brand throughout its history.
Eat like a local in Munich
For a typical local breakfast or brunch, try the Weisswurst, a white sausage with sweet mustard and freshly baked pretzels. F.Y.I. The Weisswurst is traditionally boiled rather than grilled or fried like most sausages, making it a healthier option.
For something more filling at a later part of the day, try the slow roasted Schweinshaxe (German Pork Knuckles) – imagine crispy crackling skin. As the portion is generally huge, it's best to share it with your travel companion(s). 🙂
Day 7 to 9: Explore Cologne, the city of carnival and chocolate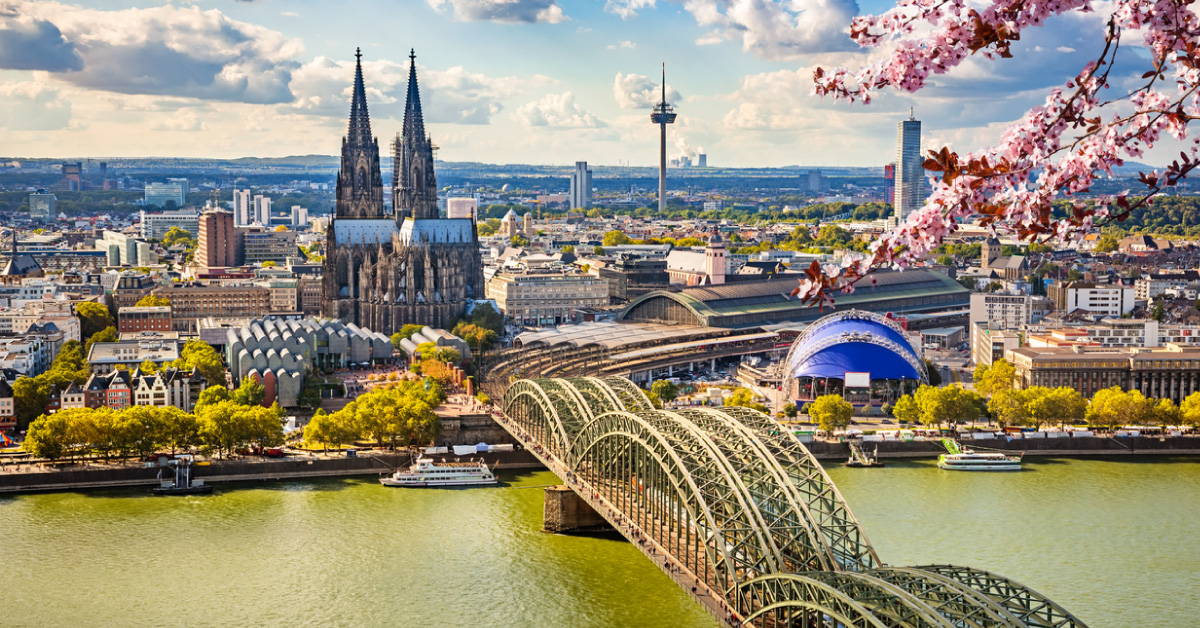 The next stop on this 10-day Germany itinerary is Cologne (Köln) city, known for its fun carnivals and chocolates amongst other attractions. Although Cologne is accessible via domestic flight or driving from Munich, it is more convenient and eco-friendly to take the train. The fastest trains from Munich to Cologne take slightly less than 4 hours, with around 64 direct trains on weekdays.
Visit the impressive Cologne Cathedral
Standing at a height of 157m tall, the impressive-looking Cologne Cathedral is one of the world's largest Gothic-style cathedral with 10,000 square metres of windows. If you are wondering why it is black in colour, that's because it was constructed with some 300,000 tonnes of stones. Did we mention that this is a UNESCO World Heritage Site and one of Germany's most popular landmarks? Don't miss it!
Explore the Old Town and the Rhine riverfront
Near the Cathedral that overlooks the Rhine riverfront, you would be charmed by the colourful steep-gabled houses and winding alleys with cobblestones and courtyards. Entering Cologne's Altstadt (Old Town) is like stepping back in time, although don't be fooled as most of the structures in the historic centre are reconstructions.
There are many restaurants, breweries, pubs, galleries, and places of interest in Old Town, all located within walking distance. If you are interested in learning local stories, join one of free walking tours and you won't be disappointed.
Visit the Chocolate Museum Cologne
Established by one of the leading chocolate manufacturers in the world, Hans Imhoff, in Cologne, the Chocolate Museum comes with unending streams of chocolate! You would feel like Charlie in the Chocolate Factory (literally because there's a chocolate factory in the premises) and learn interesting titbits about cocoa and chocolate. Besides the museum, there's a cafe and shop for you to taste one of the finest chocolates in Germany and bring home a piece of Cologne.
Try this local delicacy called Halve Hahn
The local specialty is a simple and small dish called Halve hahn or the traditional sandwich from Cologne. Eaten as a snack between gulps of kölsch beer (another Cologne's specialty), the rye bread sandwich is typically buttered and topped with a thick slice of medium-ripe gouda cheese, pickles, raw onions, and accompanied with mustard.
Optional [+1 Day]: Day trip to Belgium
Cologne is strategically located between popular cities like Brussels, Amsterdam, or Paris, and other European cities further west. For those who can afford another couple of days, you may want to consider taking a day trip to Brussels, the capital of Belgium, as it is less than 2 hours by train! Think Art Deco taverns, unique Flemish art quaint guild houses and more.
If you are planning a long Europe trip, this is where you can advance to your next destination. For those with limited time, this is almost the end of our 10-day Germany itinerary.
Day 10: Frankfurt day trip
Cologne and Frankfurt are just a train ride away, albeit one that takes about 1 hour to reach Frankfurt city centre. The rail also connects directly to Frankfurt International Airport, should you decide to make Cologne your last destination.
Since you have already travelled so far, you might as well allocate some time to do a day trip in Frankfurt and soak up some city sights before taking a flight back to Singapore.
Make a beeline for the Römerberg
Frankfurt's old central square – the Römerberg – houses various iconic landmarks such as the old town hall, cathedral, and the Museum of Modern Art so you can see most of the sights if you are in this area.
Eat traditional food at the Kleinmarkthalle
A stone's throw away, the Kleinmarkthalle is a bustling indoor market reminiscent of the 1960s with over 150 stalls selling fresh produce, cheese, meat, bread, and more. It's your last chance to savour authentic German food so don't miss the Frankfurter Sausage, Apfelwein (Frankfurt's beloved apple wine, a drink similar to cider), and Handkäse mit Musik (marinated sour milk cheese).
Attend an event at Alte Oper Frankfurt (Old Opera House)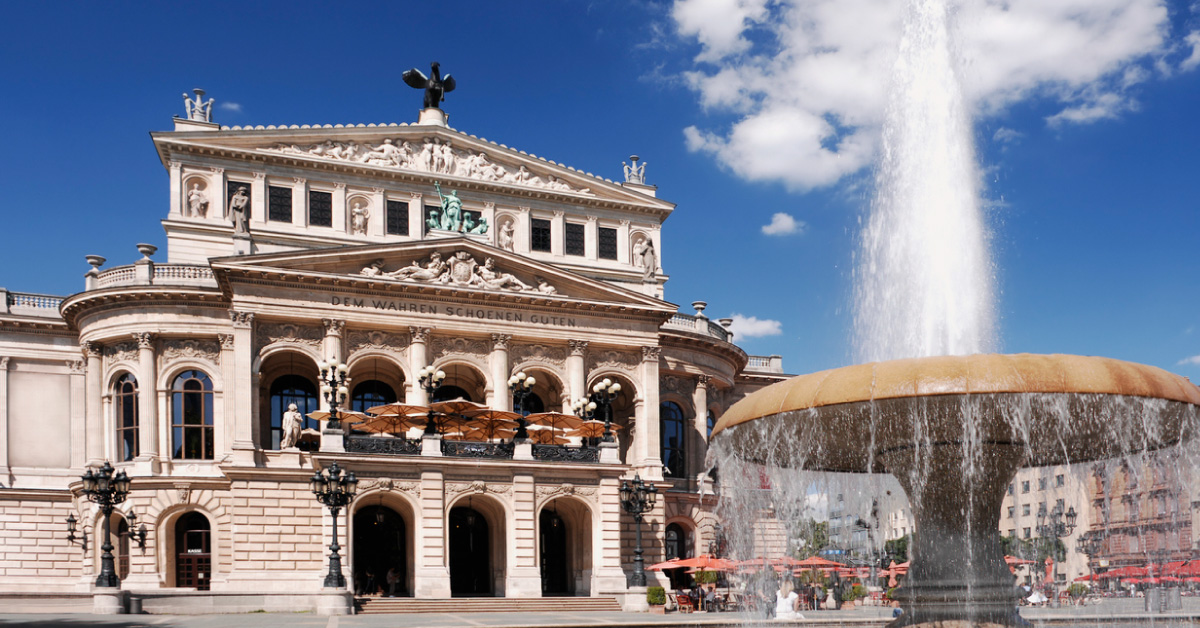 If you are staying on for one more night or if your time matches, you can get a magical experience by attending one of the musicals or concerts at the beautifully restored Frankfurt's Old Opera House, which dates back to 1880.
Flying home to Singapore from Frankfurt
That brings us to the end of our 10-day Germany itinerary. For those who prefer to travel at a more leisurely pace and if time permits, you can consider slow travel to fully make use of your air tickets and also it is more sustainable.
The flight from Frankfurt to Singapore will take approximately 12.5 hours. Note that Singapore is 6 hours ahead of Germany, so do plan your leave properly and be mindful when purchasing your travel insurance.
Did you know you'll be covered across all forms of transportation with Tiq Travel Insurance? Furthermore, travel insurance with COVID-19 coverage is important to ensure you are always well protected. Learn more about Tiq Travel Insurance here.
[End]
Information is accurate as at 31 July 2023. This policy is underwritten by Etiqa Insurance Pte. Ltd. (Company Reg. No. 201331905K). Protected up to specified limits by SDIC.
Tiq by Etiqa Insurance Pte. Ltd.
A digital insurance channel that embraces changes to provide simple and convenient protection, Tiq's mission is to make insurance transparent and accessible, inspiring you today to be prepared for life's surprises and inevitabilities, while empowering you to "Live Unlimited" and take control of your tomorrow.
With a shared vision to change the paradigm of insurance and reshape customer experience, Etiqa created the strong foundation for Tiq. Because life never stops changing, Etiqa never stops progressing. A licensed life and general insurance company registered in the Republic of Singapore and regulated by the Monetary Authority of Singapore, Etiqa is governed by the Insurance Act and has been providing insurance solutions since 1961. It is 69% owned by Maybank, Southeast Asia's fourth largest banking group, with more than 22 million customers in 20 countries; and 31% owned by Ageas, an international insurance group with 33 million customers across 16 countries.
Discover the full range of Tiq online insurance plans here.