Planning a winter holiday this year but don't want to travel too far? Harbin in China's north-eastern Heilongjiang province is home to the world-famous Ice and Snow Festival, which features spectacular sculptures and lanterns made of snow and ice, and that's not all that this Ice City has to offer!
From the largest Orthodox church in Asia to diverse cultures and delicious cuisines, Harbin has plenty to delight visitors of all ages – perfect for a honeymoon, family vacation or even a solo adventure trip. Take it from your best travel partner, here's how to optimise your Harbin holiday. Read on!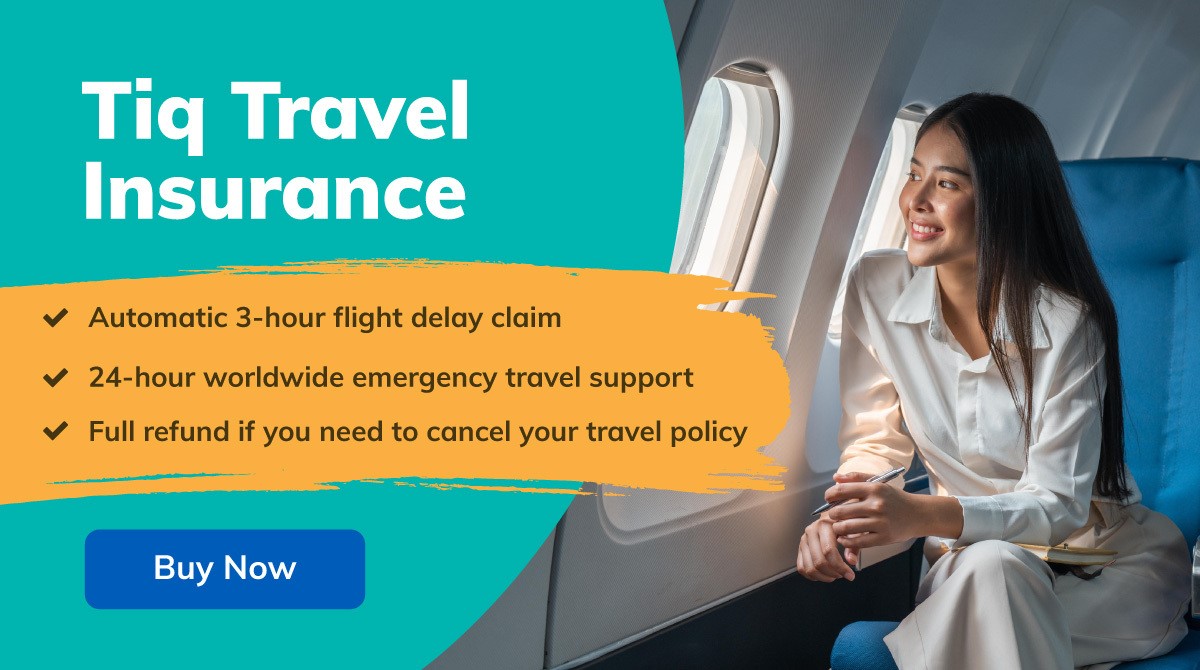 Don't miss the Harbin Ice and Snow Festival
Remember Elsa's ice palace on the North Mountain in the movie 'Frozen'? Now, imagine that on a much, much, much larger scale complete with more embellishments and things to play such as ice slides and ice biking amongst other snow sports!
The annual Harbin Ice and Snow Festival is like a magical kingdom, which lasts over two months in a year, featuring life-size buildings, monuments and sculptures – all made of ice or snow! At night, the ice sculptures and lanterns are illuminated with LED lights of rainbow colours, syncing in harmony with music.
3 main festival venues to visit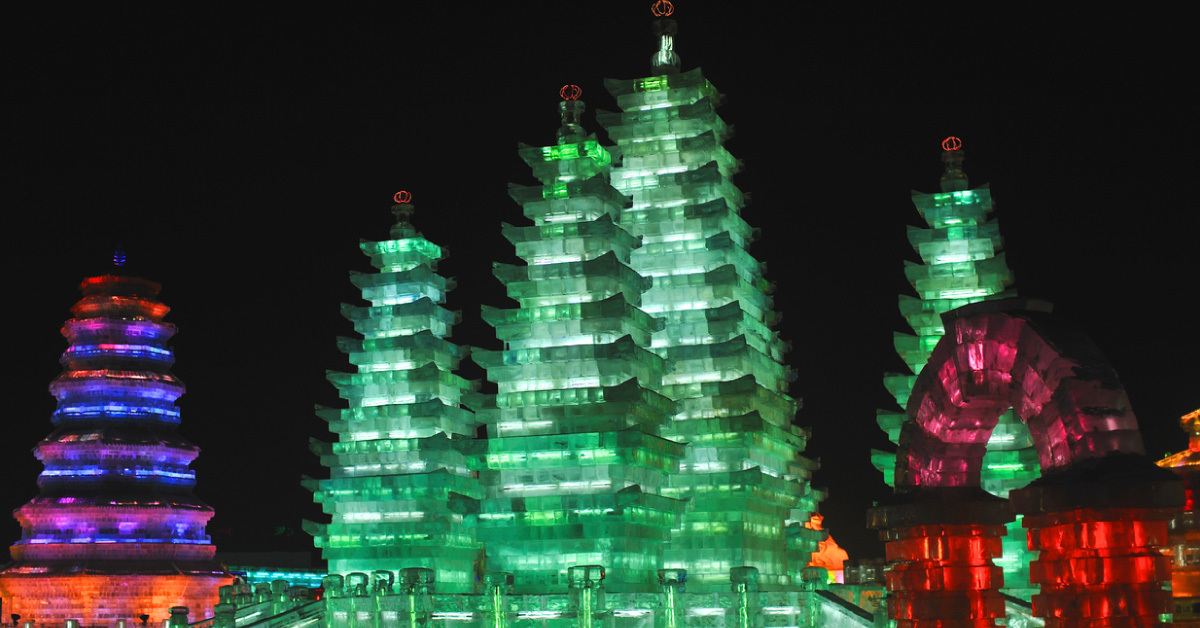 Harbin Ice and Snow World
Covering an area of 600,000 square metres, the Ice and Snow World is the main venue for the Harbin Ice and Snow Festival. Think of this as Disneyland made of ice and snow, where you can expect fun activities, performances, and of course, ice sculpture masterpieces by artists from around the world.
You'd be walking down icy, snowy streets and roaming ice castles and towers with intricate designs. To optimise your visit here, consider going in late afternoon so you can catch the artworks during the day as well as night views that feature LED light shows.
Sun Island
Outside of the Harbin Ice and Snow Festival, Sun Island is a beautiful park with crystal lakes and interesting architecture. During the festival, this day-attraction features countless snow sculptures – some as tall as 3-storeys – that look more artistic and detailed as compared to Harbin Ice and Snow World. After all, this is where the International Snow Sculpture Art Fair is held annually.
If you're adventurous, try the snow slides (of varying degrees) or hop on one of the strange ice vehicles at Sun Island for some winter wonderland fun! In this giant snowscape of white, you are highly recommended to keep your sunglasses on as the sun glare on the pure white (sometimes shiny) snow can be intense! Depending on the activities that you intend to partake in during your vacation, do ensure that you have proper travel insurance coverage too.
Zhaolin Park
Located in downtown Harbin, Zhaolin Park is the city's oldest park and just a stone's throw away from the famous Zhongyang Pedestrian Street. Home to the annual Ice Lantern Fair, it is one of the three venues of the Harbin Ice and Snow Festival.
If you are visiting during the festival, you'd be mesmerised by about 1,500 pieces of ice lanterns – carved from ice extracted from the nearby frozen Songhua River. Originally created by farmers and fishermen in northern China as a light source during chilly winter nights, ice lanterns have come a long way to be recognised as a traditional wintertime artwork. While the park opens during the day, it's a no-brainer to visit during late evening or night so you can see the beautiful ice lanterns being lit.
When is the Harbin Ice and Snow Festival?
The official opening ceremony for the upcoming Harbin Ice and Snow Festival in 2023/2024 is expected to be on January 5th, 2024, and the event usually lasts about two months. Nevertheless, the ice and snow sculptures are open to public viewing from December 17th, 2023. This is one of the world's largest ice and snow festivals, promising a trip of a lifetime!
As you make travel plans, be sure to get your travel insurance once you book your air tickets or tour package. Tiq Travel Insurance covers you up to 60 days before your trip! You also get flight check-in reminder(s) and an automated flight delay benefit so you'll get paid upon a 3-hour flight delay, even without submitting a claim!
Explore these family-friendly attractions in Harbin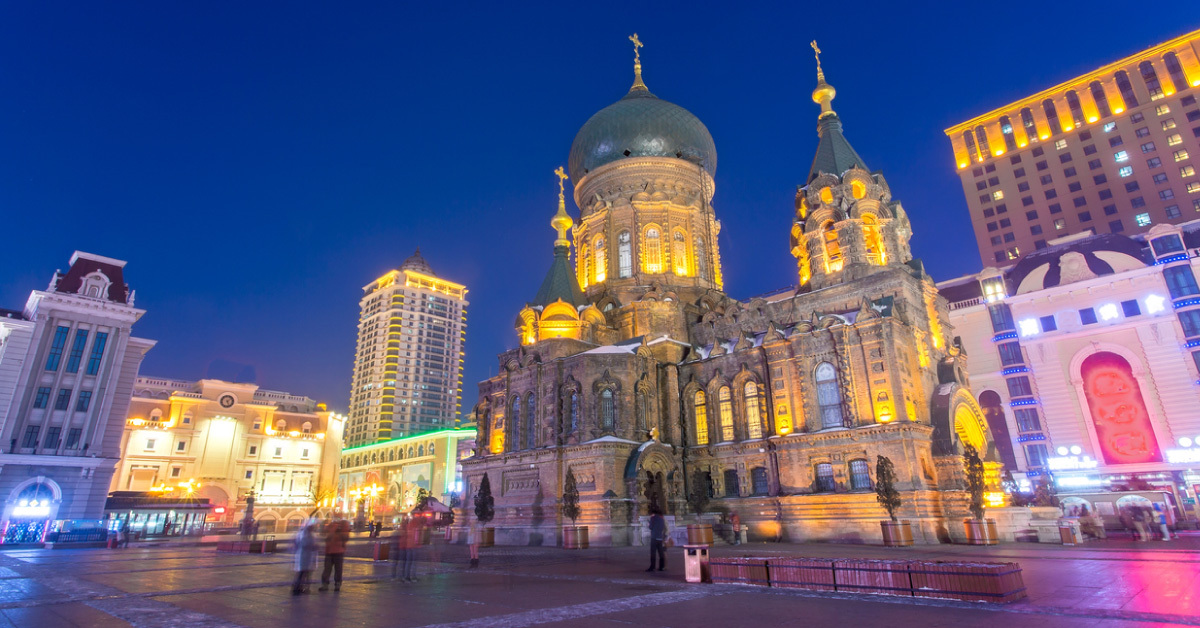 Besides the Harbin Ice and Snow Festival, Harbin has many family-friendly attractions to consider:
Sightseeing at Zhongyang Street
Nicknamed the Moscow of the East, Harbin is a metropolitan city that was actually founded by Russian settlers in the 1900s! That explains Harbin's unique culture that blends the East and Western influences. In fact, as you stroll along Zhongyang Street, you can admire magnificent European-style buildings that's IG-worthy and worth the bragging rights, considering the shorter flight to China instead of Europe, and reduced carbon footprint!
Here on this vibrant pedestrian street, you can also shop for souvenirs and taste local street food like the Harbin sausage and Madier ice cream (aka modern popsicles)!
Visit Saint Sophia Cathedral
With its notable onion-shaped dome, Saint Sophia Cathedral is a famous landmark in Harbin that traces back more than a century. Featuring a well-preserved Neo-Byzantine architecture, this heritage building is now the Harbin Architecture Art Gallery and it calls for two visits – one during the day and the other at night – to fully capture its beauty.
Don't forget Unit 731 Museum
Bordering on dark tourism, a visit to Unit 731 Museum offers an educational glimpse into the history and impacts of World War II on Harbin, where the then-Manchurian city was the site of the largest biological experimental facility run by the Imperial Japanese Army.
This museum pays tribute to the war victims, while exposing the atrocities of war crimes that included experiments of freezing, burning or infecting prisoners with viruses. The exhibits come with explanations in both English and Mandarin, and some images are rather graphic, which calls for viewing discretion for those with younger children.
Relax at Yabuli Forest Hot Springs
Located within Yabuli Ski Resort, the family-friendly Yabuli Forest Hot Springs has 42 indoor and outdoor thermal pools, which is perfect for a relaxing day. Each pool has a unique theme evolving around nature, so don't forget to bring your swimsuits! Besides a nice warm soak during the cold winter, Yabuli is a ski paradise for those who want to try out some snow sports.
Don't miss Harbin's local delicacies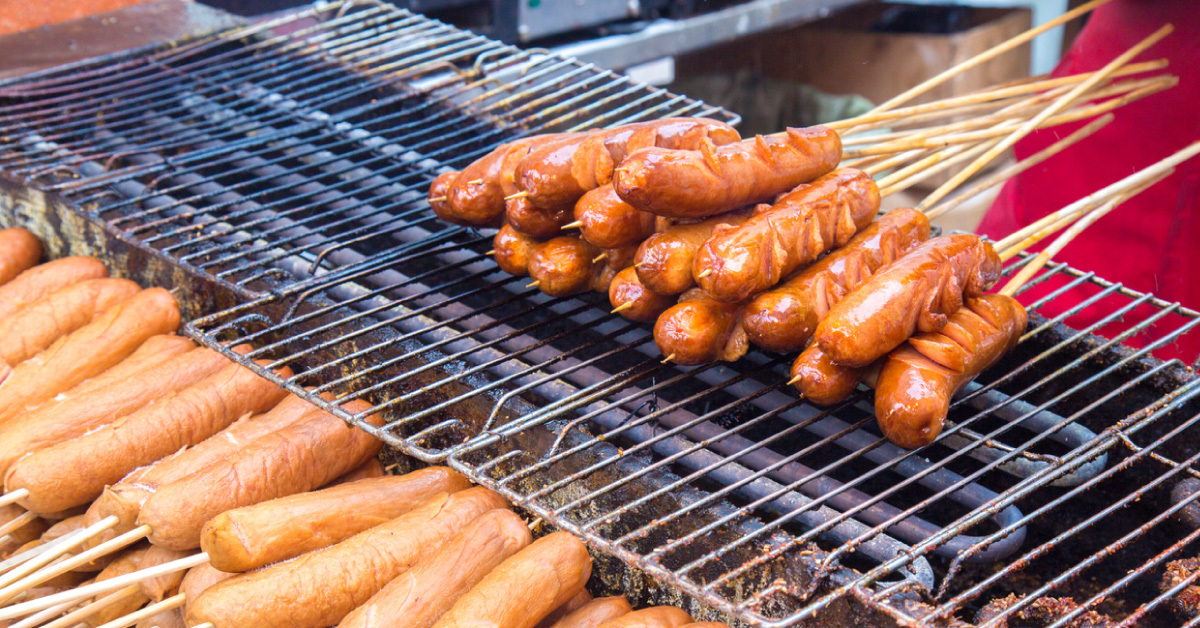 "Have food will travel"? Well, if you are visiting Harbin, you'd likely love the signature dish 'Guo Bao Rou' which is crispy sweet and sour pork. Contrary to common perception that (Dongbei) north-eastern cuisine tends to be strong in flavour, this is one dish that is flavourful but not overwhelming.
'Da Lie Ba' is a sourdough bread that's crispy on the outside and soft within. It is huge, and can be eaten plain or with fillings like meat, cheese or jam. You'd also find many street stalls selling 'Hong Chang', a smoked sausage made of pork and beef blended with spices.
Be sure to try 'Di San Xian' (Three Treasures from the Earth) that comprises stir-fried potatoes, green pepper and eggplant – best accompanied with rice. For your info, Harbin cuisine is influenced by Russian, Korean, and Mongolian cuisines, so don't miss the Borscht soup or fruit pizza if you are craving for western food.
Avoid overindulging though, otherwise you may get indigestion or other food-related ailments such as the most common and highly dreaded travel-related illness: travellers' diarrhoea. Always bring along essential medications and make sure your travel insurance covers sufficient overseas medical expenses.
Travel tips for visiting Harbin Ice and Snow Festival
Book early
With borders restricting easing in China this year, Singapore passport holders are now entitled to a 15 days visa-free entry into the country. With the Harbin Ice and Snow Festival expected to be more happening than ever, it's best to make reservations early, especially for those travelling free and easy.
Stay warm
For Singaporeans who put on your winter coat when we experienced the cold spell at 22℃ a few years ago, you may need to start preparing for your winter holiday in Harbin. Don't underestimate the cold weather, as the average temperature in Harbin during winter is from -25℃ to 3℃.
Layering is a must! Bring your beanie or winter hat, gloves and proper shoes.
Stock up on heat packs but please read the instructions to avoid accidents.
Bring along some 3-in-1s and an electric travel kettle so you can have a warm drink anytime you like
Be well-equipped
The freezing temperature also means that your electronic devices are going to be drained much faster. Bring along a power bank and extra batteries.
Don't forget your medication and supplements too. Common illnesses during cold weather include flu, cough, sore throats, etc. So, you may want to be well-prepared for this. In case of travel disruptions, ensure that you have adequate travel insurance too.
Tiq Travel Insurance offers optional COVID-19 add-on and coverage for pre-existing medical conditions in addition to 39 benefits including 24-hour worldwide emergency travel support.
Free and easy Vs packaged tour
Huge crowds are expected in Harbin during the annual Ice and Snow Festival, hence it is best to have a guide to help you navigate through the event venues and get the most out of your trip with an insider's insights.
It'd be more value-for-money and convenient to go on a packaged tour from Singapore, if you are planning to visit during the Harbin Ice and Snow Festival. While it is entirely possible to plan a free and easy trip to Harbin, you may want to consider getting a private tour guide or join a day tour when visiting the festival's event.
Several travel agencies in Singapore offer a variety of packaged tours to Harbin, and you may want to visit their websites or get in touch for more details. These travel agencies include:  Hong Thai, New Shan Travel, EU Holidays, ASA Holidays, Nam Ho, SGTrek, etc.
Did you know that Etiqa Insurance Singapore is NATAS' Official Travel Insurance Partner? If you are planning to go on a packaged tour, don't forget to enquire about our travel insurance offers at the same time!
How many days to stay in Harbin?
At present, there is no direct flight from Singapore to Harbin. There'd usually be a stopover in Guangzhou or Beijing, and the shortest flight time takes almost 10 hours including 1 stop.
Depending on your availability and budget, a short Harbin holiday could be covered in 3 to 4 days, whereas a mid-length tour package that includes skiing at Yabuli typically takes about a week. For those who would like to take it slow or explore more, there are Harbin tour packages that go beyond 8 days. Depending on your flight duration, you may want to take a longer trip to make the most of your holiday.
Best times to visit Harbin
Most people would agree that the best time to visit Harbin in China is from December to January, where you can visit the Harbin Ice and Snow Festival that transforms the city into a winter wonderland.
That's true, but depending on your purpose of travel, Harbin can also provide you a cool getaway during summer when Singapore is too hot to handle! Thanks to its high latitude, Harbin is perfect for a cool summer holiday from July to September.
Regardless of when you travel, it is best to plan ahead so you won't be caught off-guard during your trip. Besides bringing all your travel necessities, make sure that you are covered adequately based on your needs. Tiq Travel Insurance offers optional COVID-19 add-on and coverage for pre-existing medical conditions so everyone can travel with greater peace of mind. Learn more here or dive straight ahead for the best online buying experience*!
*Tripzilla Excellence Awards 2022
[End]
Information is accurate as at 11 September 2023. This policy is underwritten by Etiqa Insurance Pte. Ltd. (Company Reg. No. 201331905K). Protected up to specified limits by SDIC.
Tiq by Etiqa Insurance Pte. Ltd.
A digital insurance channel that embraces changes to provide simple and convenient protection, Tiq's mission is to make insurance transparent and accessible, inspiring you today to be prepared for life's surprises and inevitabilities, while empowering you to "Live Unlimited" and take control of your tomorrow.
With a shared vision to change the paradigm of insurance and reshape customer experience, Etiqa created the strong foundation for Tiq. Because life never stops changing, Etiqa never stops progressing. A licensed life and general insurance company registered in the Republic of Singapore and regulated by the Monetary Authority of Singapore, Etiqa is governed by the Insurance Act and has been providing insurance solutions since 1961. It is 69% owned by Maybank, Southeast Asia's fourth largest banking group, with more than 22 million customers in 20 countries; and 31% owned by Ageas, an international insurance group with 33 million customers across 16 countries.
Discover the full range of Tiq online insurance plans here.