Who doesn't like saving money on travel spends? With the year-end holidays fast approaching, we share the ultimate money saving hacks with Tiq Travel Insurance to help you get more bang for buck.
Key Takeaways
All you need to know about the FREETRAVEL promotion
Step-by-step guide on stacking Tiq Travel promos
How to refer your friends to save even more money
All you need to know about the FREE TRAVEL promotion
New to Etiqa Insurance and want to save S$30 off your travel insurance premiums with Tiq Travel? Enter the FREETRAVEL voucher code that was launched on 17 August 2023. The campaign has been extended to 30 November 2023 due to popular demand.
Limited redemptions of the voucher code FREETRAVEL is available each day1. Check out the remaining codes for redemption at the Free Travel Campaign page.
How can I redeem this promotion?
You'll first need to be eligible for this incredible deal. Here's how:
You need to be a new to Etiqa Online customer and have never bought any products from tiq.com.sg
You can only redeem this promotion and use the voucher code once as a new to Etiqa Online customer
If this is you – congrats, you're on your way to saving S$30 of your travel insurance premium. That's S$30 you can spend on a meaningful travel experience, travel data SIM, or even a great meal!
Stacking Tiq Travel Promos: A Step-By-Step Guide
Did you know that you can stack Tiq Travel promotions? Here we explain how you can maximise your savings with Tiq Travel.
Promo Code: With ongoing percentage off discount promotions, key in the promo code for the current promo or during our flash sales and get savings. Check out our promotion page to get a view of all our latest promotions.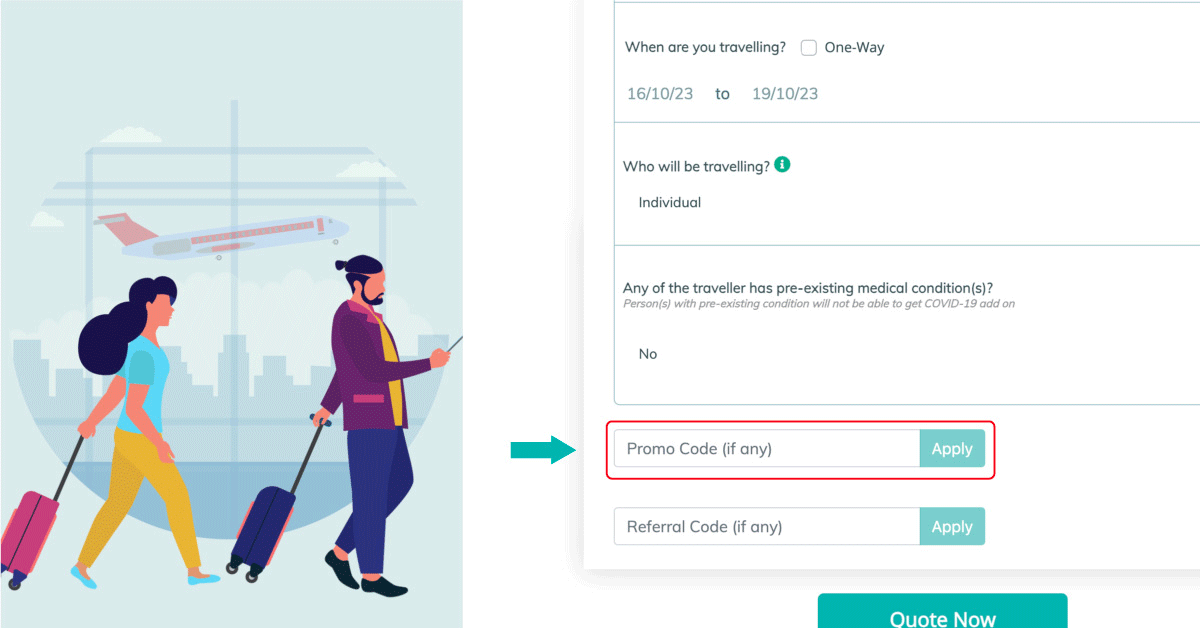 Referral Code: Get this from a friend who's already a Tiq by Etiqa Insurance customer and help them earn S$102 when you sign up.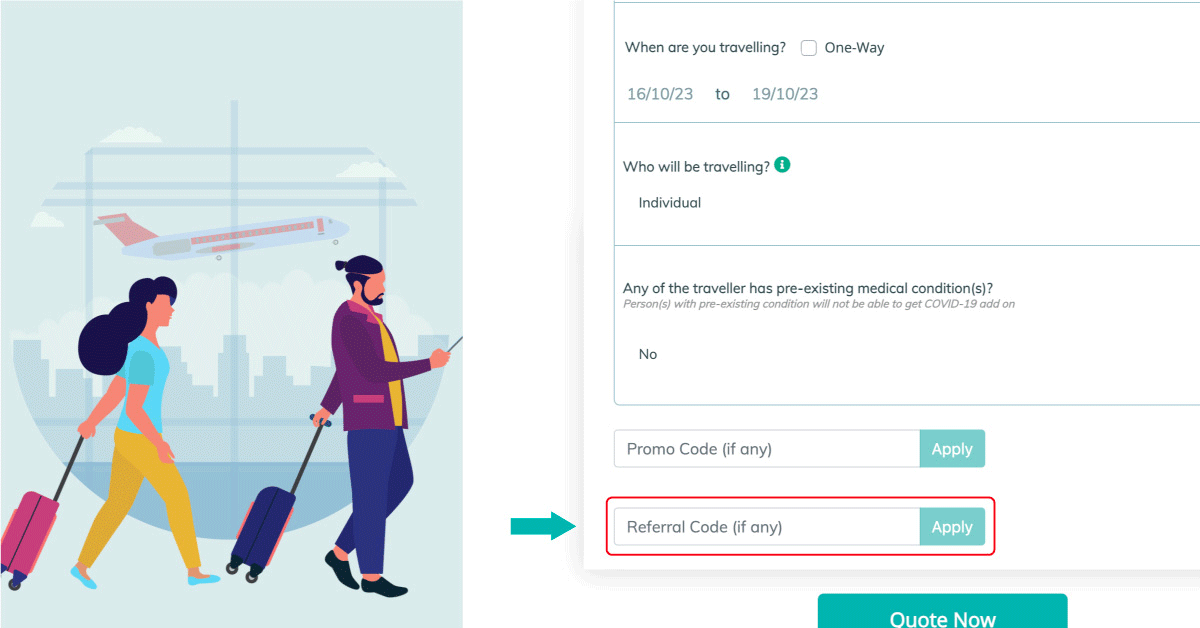 Voucher Code: If you're eligible for the FREE Travel Campaign, don't forget to key in FREETRAVEL to get that S$30 off your travel insurance premium.


Keep saving by referring your friends to Tiq Travel
While you can only use the FREETRAVEL voucher code once for S$30 off. Here's how you can keep saving by taking part in Tiq's Refer and Earn program. This referral program gets you S$10 for every new to Etiqa Online customer that purchases Tiq Travel Insurance using your referral code2.
Why should I refer my friends?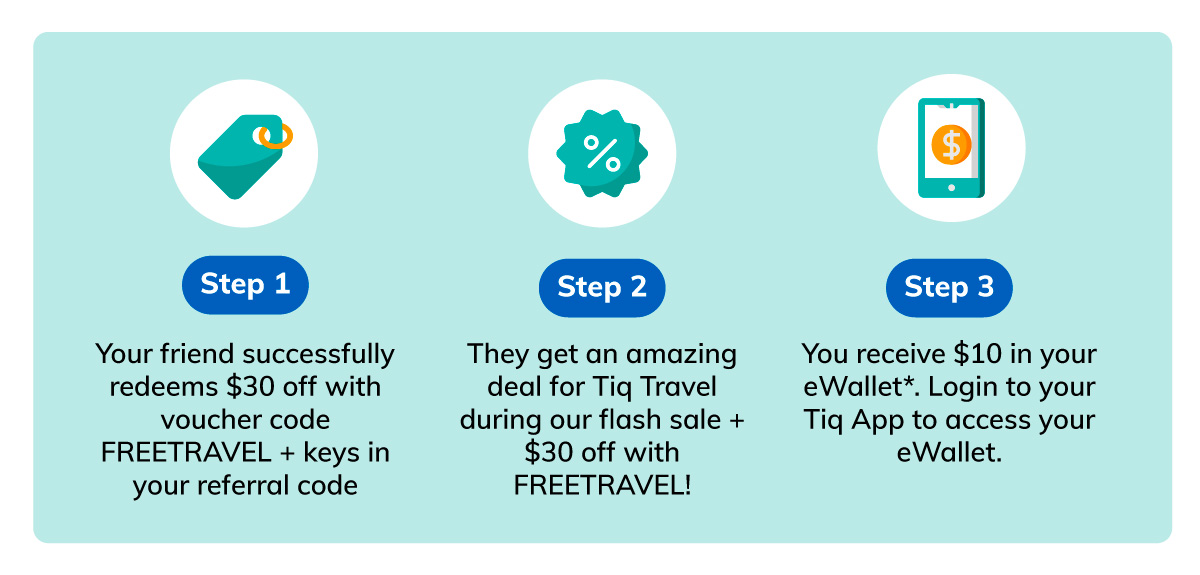 *The Referral Fee will be credited into your TiqConnect eWallet account within 14 business days after the successful online purchase by your Referee. The policy must still be in-force.
How do I locate my referral code?
Your referral code is easily found in your Tiq by Etiqa app.
Download the Tiq by Etiqa App
Create an account (if you haven't already) or sign in with your account
Click on "More" at the navigation bar at the bottom of the app
Click on Refer and Earn
Click on Share Link and choose to share your code via your apps or SMS OR copy your referral code and share it with your friends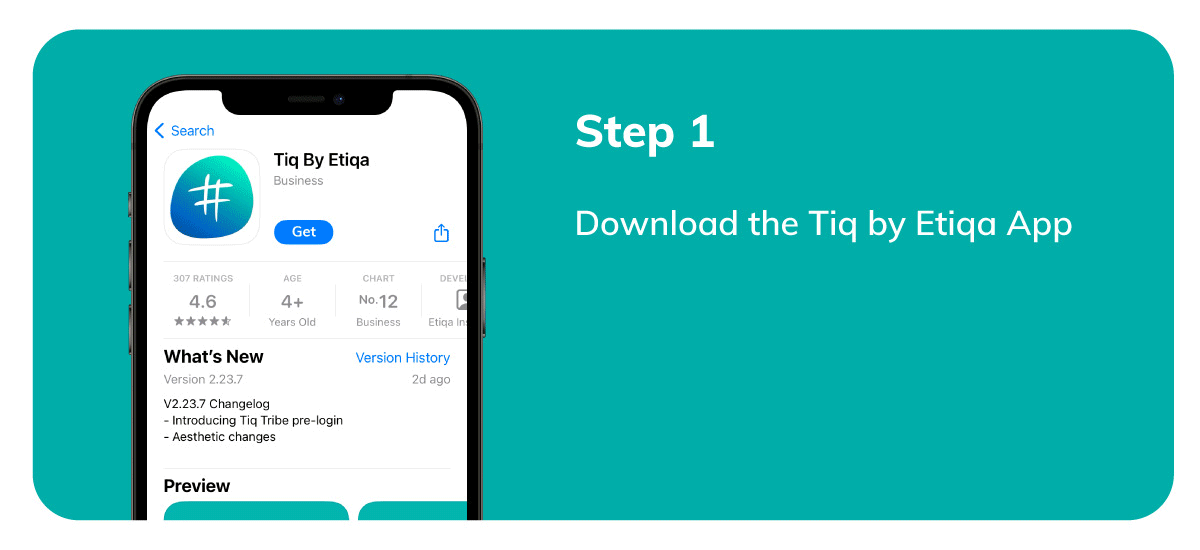 Spreading the FREETRAVEL deal to your friends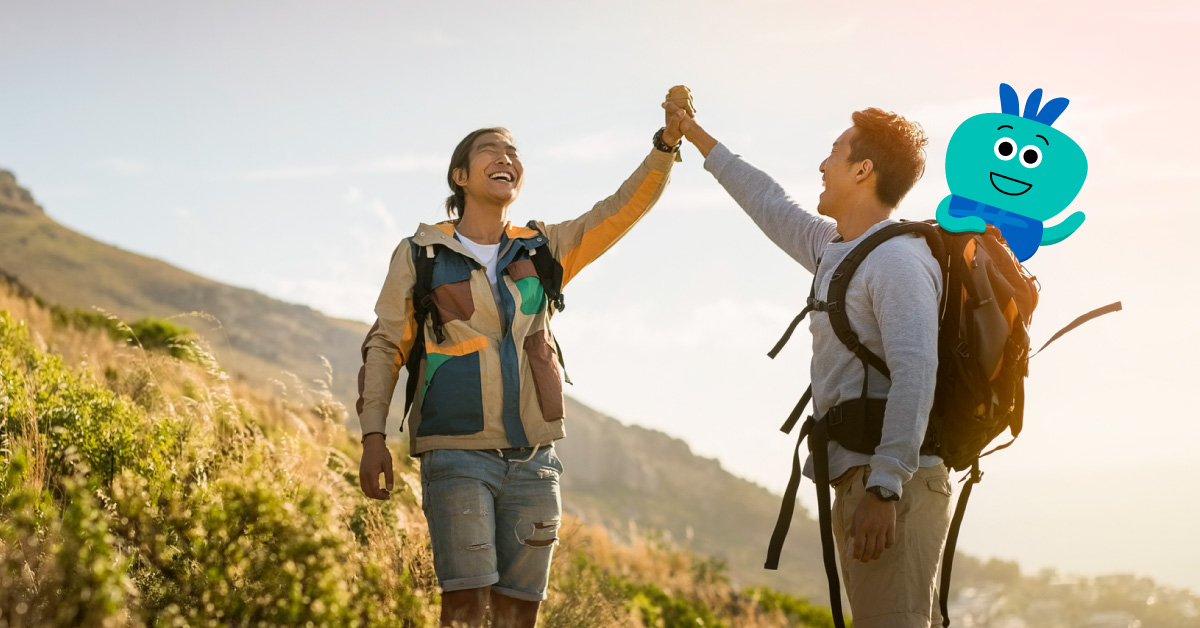 There's no better time to introduce Tiq Travel Insurance to your friends and family than right now. You've benefited from this ultimate money saving hack, and now is time to share these hacks with them. Here's how you can guide your friends and families to getting the same deal.
Step 1
Send your friends to the Tiq Travel quotation page to fill in their travel destination and details regarding their upcoming trip
Step 2
They'll see REFERRAL CODE. Remind your friend to key in your referral code here.
Step 3
Tip: If they are a new to Etiqa Online customer, this will be successful and they will proceed to Step 4.
Step 4
If their premium is below S$30, there will be no payment! If their premium is above S$30, they can make the balance payment via credit/debit card!
How do I withdraw the referral fee?
You can easily withdraw your earned referral fees from you eWallet. Login to your Tiq by Etiqa App or TiqConnect Portal.
For Tiq by Etiqa App
Click on "More" at the navigation bar at the bottom of the app
Do ensure you have a PayNow – NRIC set up in your account
Click on Withdraw Cash under Encashable balance
Enter the desired amount you'd like to withdraw and click on next
Check if you PayNow (NRIC) account and withdrawal amount is correct
Provide your Declaration and Authorisation by clicking on the tick
Click on the Submit button
For TiqConnect Portal
Click on eWallet on the navigational side bar
Click on the Encash button
Key in your NRIC (do ensure you have a PayNow – NRIC set up)
Enter your desired amount you'd like to withdraw
Provide your Declaration and Authorisation
Click on the Encash button at the bottom right of screen
If you do not withdraw your referral fees, you can also use it to offset future Tiq Travel Insurance policies or other eligible insurance policies. Find out more here.
[End]
Terms apply. Information is correct as of 19 October 2023. This policy is underwritten by Etiqa Insurance Pte. Ltd. (Company Reg. No. 201331905K). Protected up to specified limits by SDIC.
1Tiq Travel Insurance FREE TRAVEL Campaign 2023 Terms & Conditions
2Tiq Refer & Earn Referral Program Terms & Conditions
Tiq by Etiqa Insurance Pte. Ltd.
A digital insurance channel that embraces changes to provide simple and convenient protection, Tiq's mission is to make insurance transparent and accessible, inspiring you today to be prepared for life's surprises and inevitabilities, while empowering you to "Live Unlimited" and take control of your tomorrow.
With a shared vision to change the paradigm of insurance and reshape customer experience, Etiqa created the strong foundation for Tiq. Because life never stops changing, Etiqa never stops progressing. A licensed life and general insurance company registered in the Republic of Singapore and regulated by the Monetary Authority of Singapore, Etiqa is governed by the Insurance Act and has been providing insurance solutions since 1961. It is 69% owned by Maybank, Southeast Asia's fourth largest banking group, with more than 22 million customers in 20 countries; and 31% owned by Ageas, an international insurance group with 33 million customers across 16 countries.
Discover the full range of Tiq online insurance plans here.