As a far-sighted millennial, you might have pondered on how you can get the best value out of your money. At Tiq by Etiqa Insurance, we are constantly thinking about that too, which led us to ELASTIQ and SAVE3 insurance savings plans. Both policies are universal life plans that are meant to help individuals to accumulate wealth with crediting rates, but there are differences that you should take note of.
ELASTIQ and SAVE3 at a glance
Features
SAVE3
ELASTIQ
Policy type
Non-participating Universal Life plan
Guaranteed crediting rates
3% per annum for first 6 years
2.02% per annum for first 3 years
Death benefit
101% of account value
106.8% of account value
Loyalty bonus (non-guaranteed)

*If no partial withdrawal has been made

Equivalent to 0.6% of the Account value every 6 years*
Equivalent to 0.3% of the Account value every 3 years*
Flexible top-up
N.A.
Allows ad-hoc / recurring top-up(s)
Withdrawal benefit
Free partial withdrawal can be exercised once during policy term
Withdrawal(s) can be made 90 calendar days after policy issue date with no penalty or interest clawback
Long term benefits
Up to age 100. If the policy is still in force, the maturity benefit payable is the Account value less any amounts owing to Etiqa.
Premium amount
Minimum annual premium: S$10,000
S$5,000 to S$50,000
Premium terms
2 years or a lump sum payment with 3% off your first year premium amount
Single premium amount between S$5,000 and S$50,000, in multiples of S$1,000.
A universal life plan is a whole life insurance that offers flexibility in the amount and timing of premium payments. Such plans pays a death benefit and allow build-up of cash value through offering interest crediting rate. Our universal life plans offer a guaranteed minimum crediting rate.
As you can see from the above chart, ELASTIQ provides greater flexibility and has a lower premium amount as compared to SAVE3 where one can make flexible top-ups or withdrawals after just 90 days of purchase, without incurring penalty and interest drawback. On the other hand, it is worthy to note that SAVE3 does offer a higher crediting rate at 3% p.a. for the first 6 years that can help you to accumulate wealth faster.
Benefits of saving with SAVE3 and ELASTIQ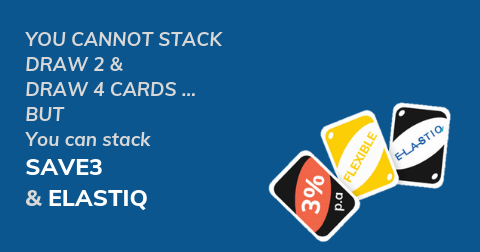 While some people will think that SAVE3 insurance savings plan is more attractive, there will be others who prefer ELASTIQ for its flexibility… but how about getting both insurance savings plans to optimise your wealth accumulation game? You might be breaking the rules if you stack the Draw 2 and Draw 4 cards in an UNO game, but there's no restriction in getting SAVE3 and ELASTIQ together!
Growth and flexibility
In fact, getting both insurance savings plans together can help you to grow your savings (since SAVE3 provides a higher crediting rate with a more disciplined savings requirement) while ensuring you have the flexibility to access your funds (with ELASTIQ) when you need it. That's simple growth and flexibility for you.
Convenience
In addition, you can easily manage your finances on a single platform at TiqConnect. Upon a secured login, you will be able to see how your money has grown at a glance, across both policies. So convenient!
Reliability
When it comes to saving smart, it is important to review the interest rates, accompanying terms and conditions, ease and convenience of managing your money, and reliability of the financial institution. We are happy to share the news of Etiqa's improved Insurer Financial Strength (IFS) rating by Fitch. The upgrade to 'A' reflects our group's "Favourable" business profile, "Very Strong" financial performance with a "Stable" outlook.
So… can you get SAVE3 and ELASTIQ insurance savings plans together? Of course!
Build your game plan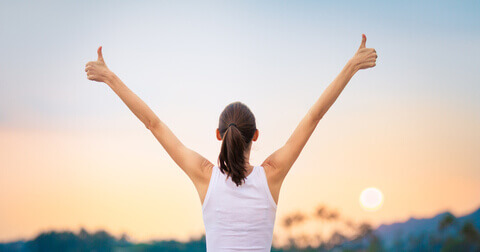 Since young, we have been taught the virtues of saving. Be it water or money, we should use our resources prudently so that we do not get caught off guard in unexpected situations. Are you a young working adult saving towards a life's milestone such as getting married or buying your first property? Perhaps you are saving for retirement or your child's further education fees while managing household expenses.
Insurance savings plans such as SAVE3 and ELASTIQ offer high crediting rates with an element of life protection. For individuals with protection gap, this can help to tighten the gap. Unlike some insurance savings plans that have a strong hold on your money, SAVE3 and ELASTIQ also offer withdrawal options with varying degrees of flexibility, allowing you to use your money when the needs arise. Learn more about SAVE3 and ELASTIQ now!
[End]
Information is accurate as at 30 May 2019. This policy is underwritten by Etiqa Insurance Pte. Ltd. (Company Reg. No. 201331905K). Protected up to specified limits by SDIC. As buying a life insurance policy is a long-term commitment, an early termination of the policy usually involves high costs and the surrender value, if any, that is payable to you may be zero or less than the total premiums paid. You should seek advice from a financial adviser before deciding to purchase the policy. If you choose not to seek advice, you should consider if the policy is suitable for you. This advertisement has not been reviewed by the Monetary Authority of Singapore.
Tiq by Etiqa Insurance Pte. Ltd.
A digital insurance channel that embraces changes to provide simple and convenient protection, Tiq's mission is to make insurance transparent and accessible, inspiring you today to be prepared for life's surprises and inevitabilities, while empowering you to "Live Unlimited" and take control of your tomorrow.
With a shared vision to change the paradigm of insurance and reshape customer experience, Etiqa created the strong foundation for Tiq. Because life never stops changing, Etiqa never stops progressing. A licensed life and general insurance company registered in the Republic of Singapore and regulated by the Monetary Authority of Singapore, Etiqa is governed by the Insurance Act and has been providing insurance solutions since 1961. It is 69% owned by Maybank, Southeast Asia's fourth largest banking group, with more than 22 million customers in 20 countries; and 31% owned by Ageas, an international insurance group with 33 million customers across 16 countries.
Discover the full range of Tiq online insurance plans here.