Every car owner remembers finding the first scratch. Even more memorable is the ensuing dismay at realising that your once-pristine paint job will never be the same. Chipped car paint is hard to prevent, and yet this knowledge does little to bolster the disappointment.
Several paint chips and scratches later, you've lost count and your car is beginning to look a little worse for wear. For the resourceful and the steady-handed, here are 4 easy fixes and 3 alternative solutions for a damaged paint job. Your car will be gleaming again in no time.
Quick fix 1: Car wax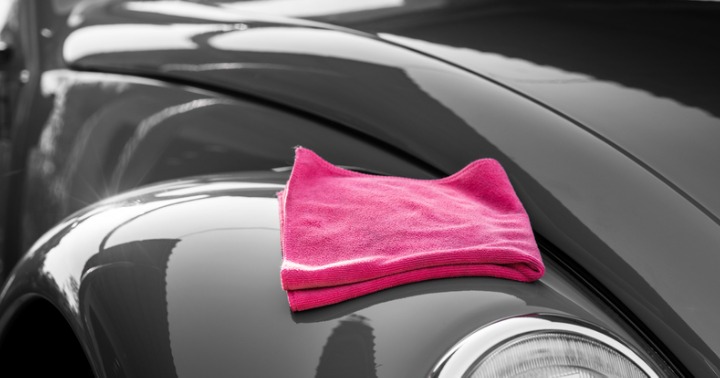 Car paint is delicate and scratches are inevitable – from carelessly opened doors in the neighbouring parking lot to studded jeans and bag zippers, just about anything can leave a scar. Thankfully, these superficial marks are easy to hide.
Frequent washing and waxing can help fill in small scratches and also smoothen any ridges to make the scratch appear less obvious.
#TiqOurWord Purchasing a car but worried about scratches ruining the shine? Choose a white paint job, which will do best to hide any uneven surfaces. Scratches show up most clearly on darker colours.
Quick fix 2: Polishing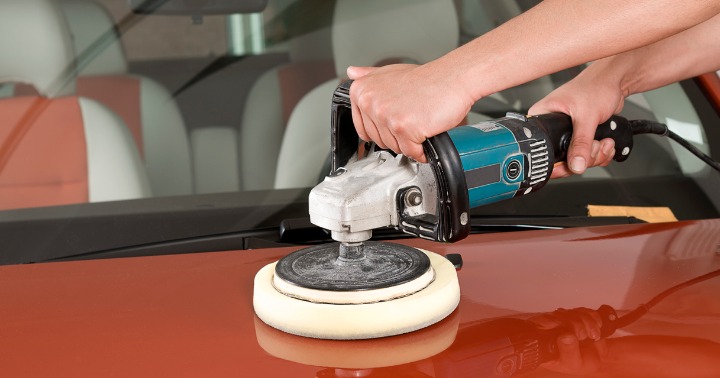 If you'd like to go the extra mile in removing imperfections in your paint job, have your car polished before waxing.
This additional step involves washing and drying your car thoroughly, then using clay or other buffing materials to remove scratches and restore the shine to your car's paintwork. Results of a good polish can last as long as a year.
The car polishing products and materials used need to be selected based on the car and surface types. In Singapore, you can engage professional car polishing services from around S$50, while the price of a full grooming package varies.
If you'd like to take the research and maintenance work into your own hands, you can purchase car polishing machines online or from select motor workshops.
#TiqOurWord Fresh scratches on your car from a traffic accident? Get your Private Car Insurance own damage repair claims approved in just 30 minutes with E-CLEVA, a video-assisted claims service by us. Click here for more information.
Quick fix 3: Touch-up paint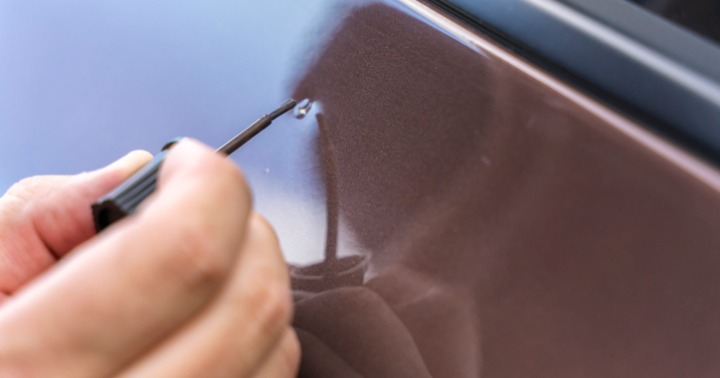 This one's a DIY tip for small chips in the paintwork that expose the underlying metal. While less common than scratches, these can sometimes arise from airborne pebbles rolling off construction vehicles or kicked up from the side of the road.
First, clean and wax your car lightly to smooth any rough edges around the chipped area. Clean the area with alcohol to remove excess wax. Next, apply an automotive paint primer and allow to dry for at least 30 minutes. This will help the paint you apply next to adhere to the metal.
To figure out the right shade of paint to use, look for a sticker that should be located toward the bottom of the driver's side door jam, at a bottom corner of your windshield or in the glove box.
Sometimes, the dealer you purchased your car from will also sell touch-up paint in the exact shade you need. If you cannot find the perfect match, you can purchase a touch-up kit and mix it yourself. Alternatively, car paint markers are available for purchase online.
Once your primer has dried, apply a small layer of touch-up paint over the primer layer. Apply a second coat an hour later, then leave to dry for several days, after which you can polish or wax to buff out any rough edges.
For repairing larger chips in your car paint, clean the chipped area with rust remover before applying paint primer. Once the paint primer has dried, use wet sandpaper to smoothen out ant brushstrokes before painting.
Quick fix 4: Repair pens
Paint repair pens, otherwise referred to as scratch repair pens, are clear coat pens designed to fill scratches in and prevent rusting of the metal. Similarly to the paint markers of our childhood, you use these by pressing the tip down to draw over the blemished area.
Once dry, these pens are advertised to make small scratches disappear. Clean and wax the area afterward to cement the repair job.
Alternative solution 1: Car wrapping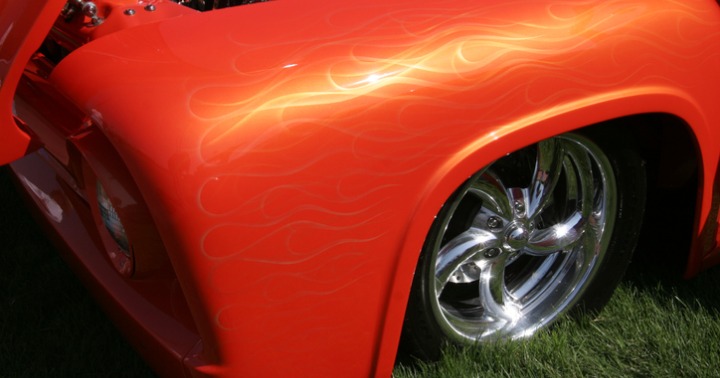 If you believe your car's paintwork has crossed the point of no return, it could be time to have it wrapped. The simple process includes coating your car in a layer of coloured plastic foil or vinyl to mimic paint.
The coating layer is carefully tailored with razors to fit your car components, so virtually no surface on your car body is off limits. This method is recommended especially if your car has complicated contours that may be harder to cover with paint.
Additionally, wrapping offers the choice of graphic designs, which would be difficult to achieve with paint.
In Singapore, a full wrap in a basic colour will cost you around S$800, not a bad price for a little extra pride in your ride.
Alternative solution 2: Repainting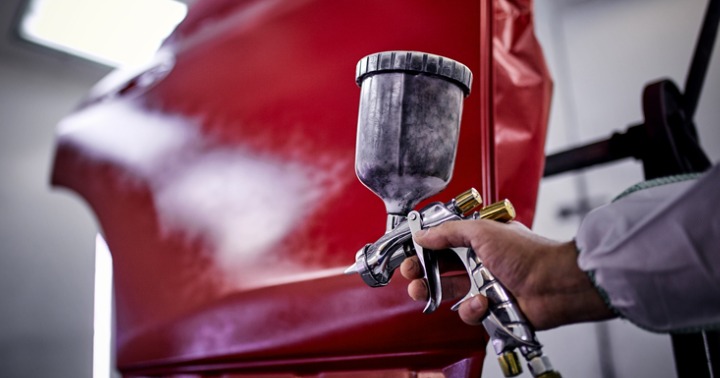 While slightly more costly than a wrap, repainting your car does a more thorough job of removing imperfections, with more permanent results. This method is however more labour intensive, so expect that your car will be in the workshop for a longer time.
Depending on where you go and which paint you choose, a full repaint will cost anywhere from S$1,000 to over S$10,000. The good news is, if you plan to sell your car in the future, a newer paint job can fetch you a higher price.
Alternative solution 3: Make the most of your car insurance
Chipped your car paint in a traffic accident? For your car insured with Private Car Insurance, enjoy quick own damage claims in just 30 minutes and quality service at workshops across the country.
From shallow scratches to deep chips, it is imperative to begin repairs as soon as possible. Just notify us for claims approval and select your service provider from our extensive list of partners, and your car will be garage-bound in no time at all.
About Private Car Insurance
Owning a car is a significant milestone in your life, and we're here to help you celebrate it. In addition to the comprehensive car protection that your policy already provides, enjoy a wide variety of add-ons, including the Etiqa Package to extend your coverage as well as a No-Claims Discount Protector and a chance to choose workshops beyond our list of partners.
Private Car Insurance also provides on-demand windshield repairs and fast claims with E-CLEVA, a proprietary video-assisted claims approval system. You also enjoy a 5% discount on renewals for earning no demerit points in the year.
Cruise easy, knowing you have all bases covered. Read more about Private Car Insurance here.
End
Information is accurate as at 6 October 2020. This policy is underwritten by Etiqa Insurance Pte. Ltd. (Company Reg. No. 201331905K). Protected up to specified limits by SDIC.
Tiq by Etiqa Insurance Pte. Ltd.
A digital insurance channel that embraces changes to provide simple and convenient protection, Tiq's mission is to make insurance transparent and accessible, inspiring you today to be prepared for life's surprises and inevitabilities, while empowering you to "Live Unlimited" and take control of your tomorrow.
With a shared vision to change the paradigm of insurance and reshape customer experience, Etiqa created the strong foundation for Tiq. Because life never stops changing, Etiqa never stops progressing. A licensed life and general insurance company registered in the Republic of Singapore and regulated by the Monetary Authority of Singapore, Etiqa is governed by the Insurance Act and has been providing insurance solutions since 1961. It is 69% owned by Maybank, Southeast Asia's fourth largest banking group, with more than 22 million customers in 20 countries; and 31% owned by Ageas, an international insurance group with 33 million customers across 16 countries.
Discover the full range of Tiq online insurance plans here.