Taking a break during one of the long weekends or school holidays? We'll bet some of you have already made travel plans to neighbouring countries such as Thailand, and more specifically the favourite city of many Singaporeans – Bangkok! But did you know that an island famed for its pristine beaches and clear waters lies just 2.5 hours away from Bangkok? Koh Samet's main attraction lies in its untouched beauty where commercial developments have not yet made their way to the island, making it perfect for a rejuvenating weekend escape from Singapore. Read on to find out what you can do on this beautiful island!
#1 Take in the postcard-worthy views of beaches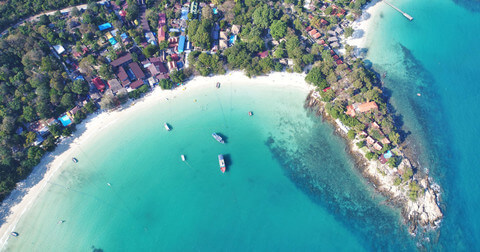 Be awestruck by the natural beauty of Koh Samet on its pristine beaches complete with an incredible view of the clear ocean waters. Among its most beautiful beaches is Had Sai Kaew, also called Diamond Beach famous for its soft, white sand. As this beach is pretty well-known amongst tourists, you can expect endless rows of restaurants and a bustling night scene on the Southern end of the beach.
To the South of Diamond Beach lies Ao Hin Khok, a 200m long beach with a casual and friendly atmosphere reminiscent of Khao San Road in Bangkok! The views are equally breath-taking, and pocket-friendly resorts dot the beach for those looking to spend a night or two there. While you are here, don't miss the statue of Phra Aphai Mani (a prince with the flute) and a mermaid. It is also a good spot to catch the sunrise.
For those looking for a quiet place to chill out, visit Ao Kiu Na Nok, situated further from the island's other beaches with its calm, azure waters and powdery soft sand.
#2 Go diving and snorkelling!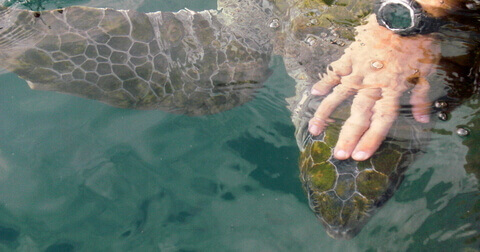 Image credits: Travelbeckons.com
Other than soaking up the atmosphere at the beach, don't miss two of the most popular activities in Koh Samet – diving and snorkelling! Fret not if you're entirely new to this, for Koh Samet has many Professional Association of Diving Instructors Centres with diving and snorkelling experts catered to tourists looking for an enjoyable underwater experience of discovering rich coral reefs, exotic marine life and more!
#TiqOurWord When partaking in sports activities during a holiday, ensure that you are adequately covered with travel insurance. Learn more here.
#3 Deep Sea Fishing and Squid Fishing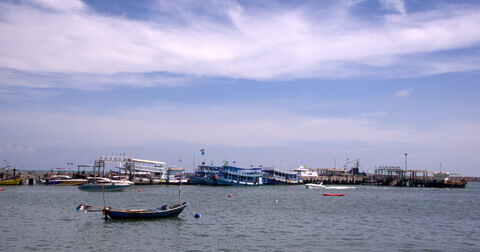 Image credits: Travelbeckons.com
Now you know Koh Samet is an island renowned for its wide variety of marine wildlife, you can also try to catch them all. For those who prefer a laidback holiday, hop onto a fisherman's boat and go fishing. Who knows, you might reel in something interesting like a parrotfish or a trevally. If you think day fishing is boring, try squid fishing at night, a nocturnal experience like no other.
#4 Thrill-seekers, listen up!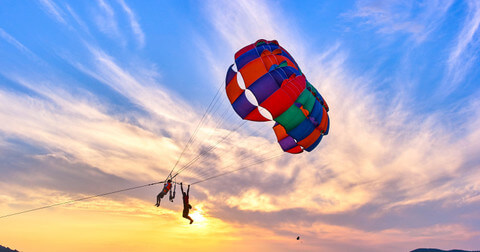 For those who love yourself a challenge, give jet skiing a go and ride the adrenaline high as you ride along the waves. Imagine controlling a motorised speed boat all on your own – what a thrill! Besides jet skiing, parasailing is another activity perfect for adventure seekers. The feeling of being towed through the sky and over the open water is something you've got to experience once in your life!
Do note that these activities carry a certain risk, so always wear your life jackets and perform them under the supervision of a certified instructor! For an added peace of mind, always take off with a trusty and comprehensive travel insurance like that of Tiq Travel Insurance.
#5 Khao Laem Ya – Mu Koh Samet National Park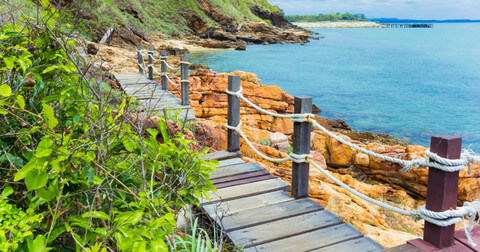 Khao Laem Ya – Mu Koh Samet National Park is a marine national park that is a sanctuary for nature and nature-lovers alike. The national park also accommodates several coastal islets including Mae Rum Phung Beach, Ban Khon Ao and more, where one can admire the blue waters, sandy beaches as well as coastal rock formations while hiking up to the hilltop for a stunning aerial view of the place.
The cape of Laem Ya also has a prime sunset lookout. Additionally, it is also popular amongst campers eager for sundown to gaze at a sky full of stars. Definitely a gem for those looking for some peace and respite from the bustle of city life.
#6 Fire Show at Ploy Talay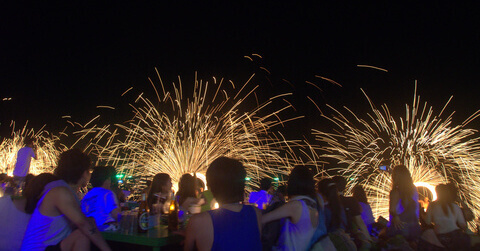 Image credits: Travelbeckons.com
One of the best things to do when the sun sets is to unwind at the beach with some drinks and a fire show that promises to impress. Truly a feast for the eyes, this is a must-visit on our Koh Samet list, especially for those who like surprises and don't mind crowds.
#7 Beachside massage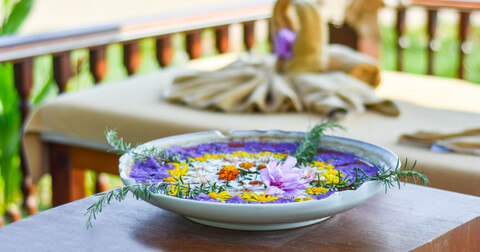 Who can say no to being pampered with a massage after a long day of sightseeing? As if Thai massages weren't a treat in their own right, imagine one by the beach at Koh Samet! With the salty breeze dancing around you to the cathartic sounds of the sea, you'll be in heaven on earth.
Who can say no to being pampered with a massage after a long day of sightseeing? As if Thai massages weren't a treat in their own right, imagine one by the beach at Koh Samet! With the salty breeze dancing around you to the cathartic sounds of the sea, you'll be in heaven on earth.
Getting to Koh Samet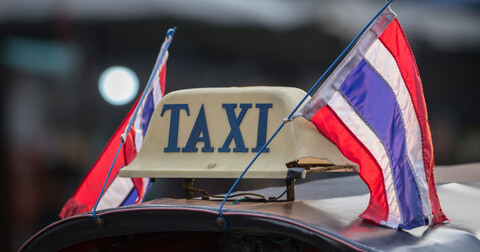 A relaxing trip to Koh Samet can complement a Bangkok holiday. At just 220 kilometres away, Koh Samet is an ideal destination for a short trip within a trip!
You can get to Koh Samet via bus, private minivan or taxi. The third option is highly recommended as it is the fastest and most fuss-free way for those travelling in small groups, where you'll be taken directly to Ban Phe Pier in Rayong to catch a ferry to the island, all within 2.5 hours. Upon arrival, let the good times roll with these fun-filled activities and awesome things to do!
Getting around Koh Samet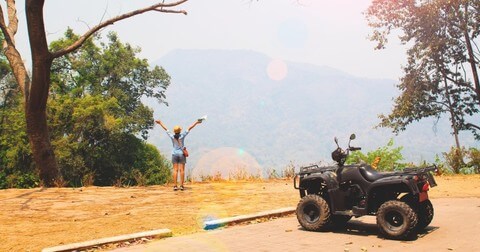 It's convenient to explore Koh Samet on foot as you wouldn't have trouble shuffling between the main town of Koh Samet and its popular beaches, Sai Kaew Beach and Ao Phai. The fitter you are, the easier it will be!
Another way to get around is on a rented motorbike. However, do note that motoring on Koh Samet can be difficult, as there are speed bumps and steep hills. For those without a biking license, you may explore the option of renting a four-wheeled ATV or a golf buggy. If you don't intend to drive or bike, hop onto a pickup truck taxi known as Songthaew, available across the island.
#TiqOurWord Getting around Koh Samet on foot can be difficult for some, particularly those with pre-existing medical conditions, so do consider alternative transport arrangements. Did you know that Tiq Travel Insurance provides coverage for pre-existing medical conditions? You're also given the flexibility to customise your plan with our travel insurance.
When life gives you a long weekend…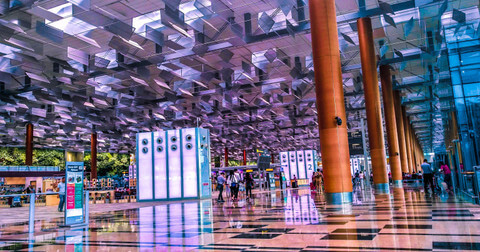 GO ON A HOLIDAY! Even if you're only away for short weekend getaway to Thailand, never leave without your travel insurance. Never underestimate the need for a travel insurance and the assurance against travel risks! Have questions? Find out all that you need to know about travel claims and benefits here.
Information is accurate as at 8 May 2019.