Are you a motorbike owner or do you know anyone who enjoys the adrenaline rush that only bikes can give? From motorbikes that go fast and furious to your good ol' reliable wheels, motorcycles of different styles channel different vibes. A vehicle reveals plenty about the owner, conveying a particular image and status, and can even be something close to your heart. After all, it's much more interesting to own a vehicle that expresses your true self. Now, what kind of motorcycle suits your personality type?
For those looking for a new ride and are unsure about what type of motorcycle you should get (or how you should refurbish your current bike to give it a new look), we are here to help! Take our quiz below to determine your biker style.
First up, what is your top consideration when choosing a bike?
Durability
Functionality
Speed
Image
Next, when you're caught in a bad traffic jam, what do you do?
Wait patiently; life is beautiful
Weave in between lines
Find an alternative way out
I avoid riding my bike during peak hours
An endless, winding road looms in the distance. Where are you headed?
Wherever the endless, winding roads takes me!
To the meet fellow biker enthusiasts
To the racing grounds
Don't ask me where I'm headed to!
At the end of the day, riding a motorcycle is…
A way of life
A weekend hobby
My X-factor
Embracing personal freedom
Tabulate your scores below! If your answers are: 
| | | | |
| --- | --- | --- | --- |
| Mostly option 1 | Mostly option 2 | Mostly option 3 | Mostly option 4 |
|  Adventure Rider | The Mechanic | The Sports Rider | The Cruise Rider |
| o The BMW GS Series or Honda Transalp will suit you | o A Universal Japanese Motorcycle (UJM) will be your choice of bike | o  Drift with Ducati or BMW S1000RR | o You will enjoy cruising on a Harley Davidson |
Mostly option 1: An Adventure Rider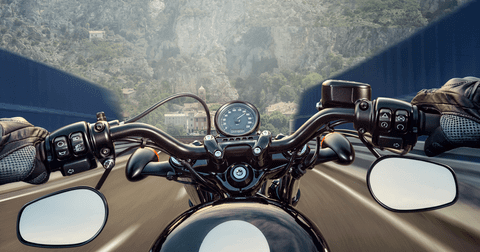 If your answer is mainly option 1s, then you are an adventure rider. You see riding as a way of life and will have no qualms in taking the road less travelled. The BMW GS Series or Honda Transalp will be your best bet for your escapade. Besides being durable, the wind protection from the bodywork ensures a lower wind pressure that keeps turbulence to a minimal, which is important for long-distance rides.
The Honda Transalp can transport you beyond mainstream roads, on all kinds of terrain, which could be rather daunting at times. Should anything happen (touch wood!), fear not and set off for your adventure with an added piece of mind with the ePROTECT motorcycle insurance.
Mostly option 2: The Mechanic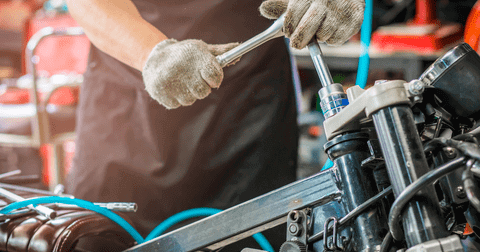 If you identified with mostly the second option, you're the mechanic – one that enjoys a good ride as much as taking good care of your bike, which is your most prized possession and also your companion. Universal Japanese Motorcycles (UJMs), which are the jack-of-all-trades of motorcycles, will suit you well. These standard bikes are just right for almost any kind of riding and you can work on them, load them up with gear for a long trip, or even have some high-speed fun in the countryside during a weekend trip in JB.
A practical biker that appreciates good skills and reliable tools, you don't mind getting dirt and grease on your hands to ensure that your beloved motorcycle is well-maintained, to last you for a lifetime.
Mostly option 3: The Sports Rider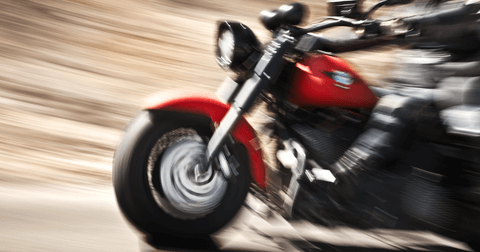 If you chose mostly 3s, the Ducati or the BMW S1000RR may be your kind of ride! Like the adventure rider, you're ever ready to live unlimited and knows no boundaries. But you're mostly all about that acceleration and your mind is filled with… SPEED! And power, too. You're ever ready to take on any challenges that life throws at you. As the master of your bike, you look suave while drifting, intentionally oversteering to the corner.
However, drifting happens with the loss of traction in your rear wheel or even both tires, which can be a rather challenging and even risky act. Do keep your safety in mind, even as you are having fun! For greater assurance on the road, don't forget to get adequate motorcycle insurance!
Mostly option 4: The Cruise Rider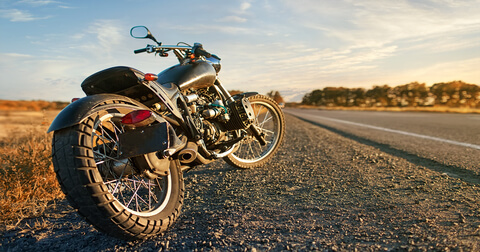 If you've ticked mostly option 4s, then you may resonate with cruising on a Harley Davidson. Your ride reflects your ideals and beliefs. You're energetic, spirited and view your ride as your source of pride and accomplishment. You may also be interested in cruiser bikes that boost a higher level of power. Known as power cruisers, these bikes often come with upgraded brakes and suspension, as well as more premium surface finishes for that sleek look. Indeed, you're focused, driven and unfazed by challenges; an all-round road warrior in a class of your own!
What kind of motorcycle suits you best?
Now, we hope that you have a better understanding on what is your biker personality and the type of motorcycle that'd suit you the best! 
 Lastly, you can express yourself through your ride, but always stay safe with Tiq's motorcycle insurance before you embark on your riding journey with your motorcycle!
A fan of personality test? You may like this too: What is your travel personality?