You have gotten a good deal for the air tickets. Your accommodations and selected tours have been booked, confirmed and paid for. You are all set for your vacation that'd be happening in a couple of months. Now, wait a second, anything could happen between now and when your vacation begins. Can you buy last minute travel insurance? Sure, but you might want to think twice and explore how the trip cancellation cover protects your travel investment. Stop risking your vacation with last-minute purchase of travel insurance!
I always buy travel insurance just before I depart. What's the problem?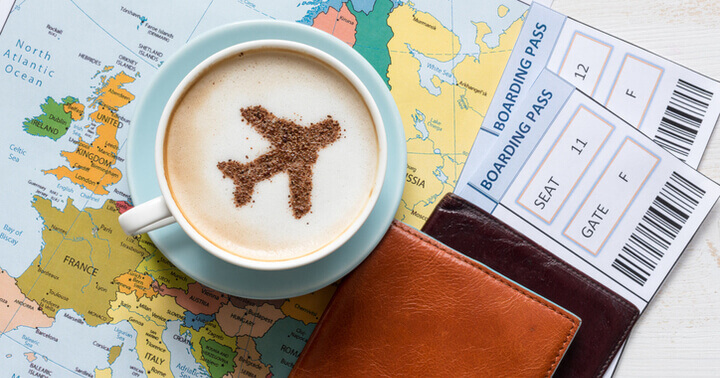 No problem, except travel insurance can cover trip cancellation for a specified period before your vacation starts. Travel assistance, medical cover and other covers take effect upon your departure but the trip cancellation protection usually begins 60 days before the commencement of your trip.
This means that if for some unforeseen reasons you are unable to go on your trip and need to cancel, you can get back some or all of the travel expenses that you have already paid. The coverage varies for different travel insurance, so be sure to read the policy wordings to know what you are covered for.
Tiq Travel Insurance covers trip cancellation and loss of deposit for the following events:
A sudden illness, injury or death of a close relative or travel companion
Unexpected major event that prevent you from travelling to your main destination (an example would be the Nepal earthquake in 2015)
Serious damage to your home
Compulsory quarantine for you or your travel companion (Remember SARS outbreak in 2013?)
If you are called as a witness in the Court of Law in Singapore
Some exceptions to note:
If you are already getting refund from your travel operator, hotel, airline or other provider of travel, your travel insurance claims will not be effective (duh!)
If you knew something major is happening (think Hong Kong recent riots), and you still went ahead to book your air tickets and travel insurance, you won't be compensated if you decide to cancel your trip
If you are covered by other existing insurance scheme or government programme, know that you can only make claims from one party
Are you convinced to buy your travel insurance earlier now? If yes, you may be wondering about this… …
So, am I covered if my travel agent goes bankrupt?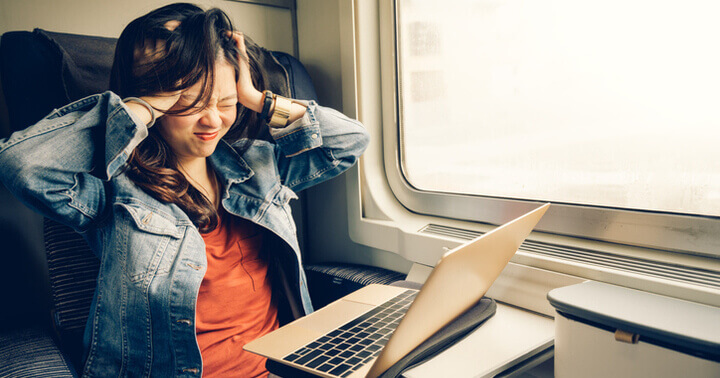 The recent Thomas Cook's collapse made headlines around the world, and while some of us secretly breathe a sigh of relief (thankfully it's not us), the sudden closure of travel companies is not new in Singapore. Well-established travel agencies such as Five Stars Tours, Asia-Euro Holidays and Misa Travel collapsing over the past 5 years was sobering.
Most travel insurance here cover the loss of travel deposits or travel fares paid in advance if the registered travel agency becomes insolvent. Tiq Travel Insurance covers this too!
What else should I know?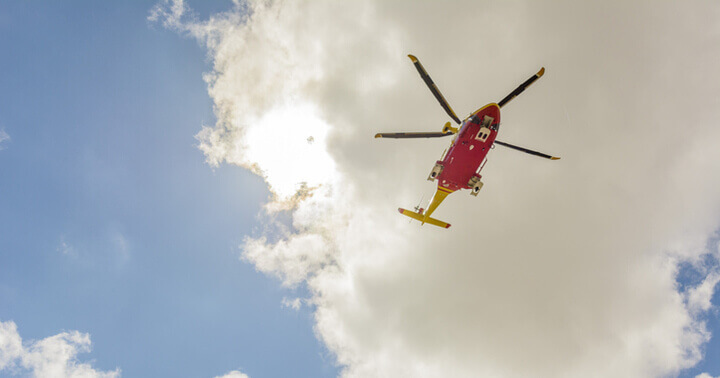 Pre-existing medical conditions
If you or one of your travel companions have existing medical conditions, take note that this is usually not covered under a standard travel insurance. For example, Jon has asthma since he was a child, and he suffered an asthma attack in his recent Japan trip. The overseas medical fees that was incurred will not be covered unless he has purchased a travel insurance that covers pre-existing medical conditions.
#TiqOurWord Tiq Travel Insurance by Etiqa offers Pre-Ex plans that cover pre-existing medical conditions with benefits of daily hospitalisation, overseas medical and emergency medical evacuation and repatriation. Learn more here.
Emergency medical evacuation
When things go wrong, our first instinct would be to run, and if possible, return home safely and quickly. But what happens if you or your travel companion are seriously injured or ill? You may have heard or read about the Singapore family that needs S$250,000 just to come home after the father suffered a cardiac arrest in Japan.
In case you haven't realised, the cost involved in moving a sick or injured traveller to bring them home or to a location with good medical facilities is very high. Depending on the country involved, emergency medical transportation could go up to $220,000! When buying your travel insurance, do refer to the benefits table and policy wordings to select a choice plan.
Travel delay benefit
Dear fellow travellers from Singapore, we are so used to making the most of our precious time such that even a few minutes delay from the bus or MRT could set some of us into extreme irritation mode. Needless to say, a travel delay is 100,000 times worst, especially if you are stranded in an airport with sparse amenities. What happens if the postponed flight cause you to miss an important meeting, a transit flight or lose a night of luxury accommodation?
To compensate the loss of time (and disappointment), most travel insurance in Singapore offer travel delay benefits upon a 6 hours' consecutive delay. Only Tiq Travel Insurance provides automated flight delay claims once there's a 3-hour delay. The claims benefit will be credited into your eWallet, which can be encashed easily via PayNow.
Here's another incentive to buy travel insurance early. Getting Tiq Travel Insurance at least 1 day before your departure date allows us to monitor your first outbound flight and final inbound flight, so that flight delay claims can be automatically processed. F.Y.I. Claims for transit flights delay within your policy period are covered but have to be submitted via the website.
I make travel plans spontaneously. Then how?
If last-minute travel is your thing, you may want to consider getting an annual travel insurance that allows you to travel safely and at ease for unlimited trips in a year. It would also be more convenient and economical for frequent travellers.
You may also like this:
Things You Should Know About Travel Insurance And Claims Benefits
Things They Don't Tell You About Annual Travel Insurance
For the rest of us, let's bear in mind the benefits of purchase traveling insurance earlier than later. J Feel free to check out our Promotion page from time to time for the latest great deals or subscribe below to receive promotional alerts. Happy travels!
[End]
Information is accurate as at 1 October 2019. This policy is underwritten by Etiqa Insurance Pte. Ltd. (Company Reg. No. 201331905K). Protected up to specified limits by SDIC.
Tiq by Etiqa Insurance Pte. Ltd.
A digital insurance channel that embraces changes to provide simple and convenient protection, Tiq's mission is to make insurance transparent and accessible, inspiring you today to be prepared for life's surprises and inevitabilities, while empowering you to "Live Unlimited" and take control of your tomorrow.
With a shared vision to change the paradigm of insurance and reshape customer experience, Etiqa created the strong foundation for Tiq. Because life never stops changing, Etiqa never stops progressing. A licensed life and general insurance company registered in the Republic of Singapore and regulated by the Monetary Authority of Singapore, Etiqa is governed by the Insurance Act and has been providing insurance solutions since 1961. It is 69% owned by Maybank, Southeast Asia's fourth largest banking group, with more than 22 million customers in 20 countries; and 31% owned by Ageas, an international insurance group with 33 million customers across 16 countries.
Discover the full range of Tiq online insurance plans here.