Are you planning a motorcycle travel in Singapore? Great idea! But before taking the trip, do note the following points!
1. Is it easy to get a motorcycle license?
Unlike other motorcycle-majority countries in Asia, Singapore has stringent rules on getting a vehicle license, and that applies for motorcycles too. There are 2 points you need to know when attending the practical lessons for riding in Singapore.
First, you have to attend all the theory lessons at a driving centre. These theory lessons equip learners with safe riding knowledge that'd benefit you for life. Some people may think about skipping these lessons but it is compulsory to take the theory lessons and pass both the Basic Theory Test (BTT) and Riding Theory Test (RTT) in order to get the 2B license required for riding in Singapore.
Secondly, the instructor has a great influence on your pass. He/she is considered as one of the most powerful decision makers. Hence, you'd better pay attention during the lessons and show a good learning attitude. I do not want to scare newbies but the passing rate of the motorbike riding test is just 60%.
For expats who are planning to purchase a motorbike in Singapore, you'd need to convert your international license for local usage. All potential motorcyclists should also note that a motorcycle insurance is required by law if you plan to ride in Singapore.
Note: People under the age of 22 will be charged a considerably higher insurance cost compared to others.
Renting a motorcycle could be a great option before you explore the possibility of owning your first bike. With a variety of motorcycles to choose from, you can find a right fit that will help you to make the decision when you are ready to purchase one. In addition, the rental service fee covers insurance, hence you need not worry about additional costs of getting your own bike just yet. All you'd need is a valid Class 2B license, and you can be on your way to explore Singapore on a motorcycle.
2. Is Singapore's road congestion terrible?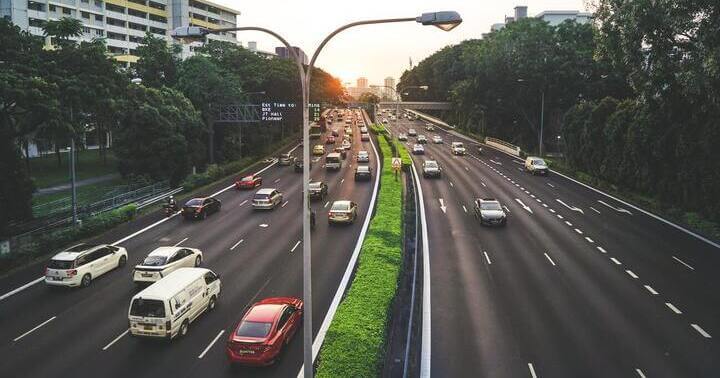 Image credit: Unsplash
Traffic jams are a common issue in busy cities such as Singapore. Nevertheless, there are traffic measures such as Electronic Road Pricing (ERP) that helps to ease traffic, especially during the peak hours. In 2016, the country ranked 45th out of 174 cities, which witnessed the severity of traffic jam. According to the report, drivers in Singapore spent 126 hours waiting on the roads, on average. Last year, Singapore ranked 96th out of 416 cities with a congestion level of 32%. That makes being on the road much more pleasant and safer than before!
While the circuit breaker in Singapore has brought quarantine fatigue, one good thing that derived from it is the disappearance of traffic congestions. As our island city starts to reopen and embrace the new normal, traffic may get heavier but road congestions are less likely in the next few months. This would make riding much more enjoyable.
3. Safe riding in Singapore?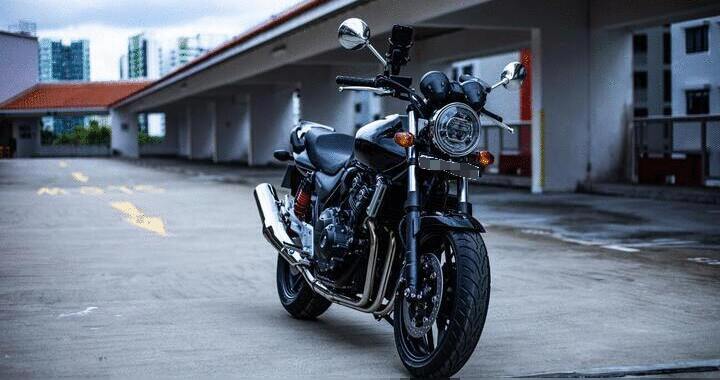 Image credit: Unsplash
Planning to travel around Singapore on a motorcycle? Cool! But make sure you are aware of the following points:
While sharing lane with other vehicles on the road, it is important to make careful observations and stay in control of your speed.
Be mindful when doing lane-splitting, as drivers may not be able to react in time. For your information, the speed allowance for cars & motorcycles on roads is 50km/h while on the expressway is 70 – 90km/h.
Be careful of vehicle pile-up, commonly caused by tailgating.
Hot weather during dry season may cause you some troubles, especially for expats who are moving from cold countries to Singapore. Riding under the hot temperature would make you feel like you're in a sauna, which may cause you to be sick.
Do not underestimate the traffic laws in Singapore otherwise, there's a price to pay. It would be better to research information related to motorcycle riding rules and licenses before your ride.
Remember! Speeding is not a measure of your riding skills.
4. Reasons to choose a motorcycle over a car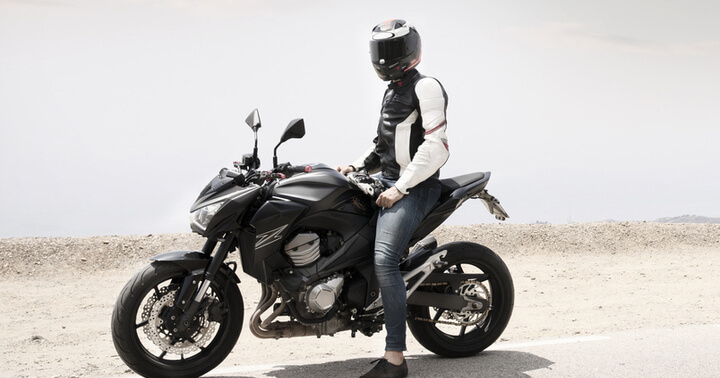 Owning a vehicle in Singapore takes commitment, and the cost of a car is definitely more than that of a motorcycle. If you're considering a motorcycle, here are some advantages of owning a bike:
Affordable price – comparatively cheaper than a car
Speed – you can get to your intended destination in a shorter time, especially amid traffic congestions
Size – It's smaller, hence easier to park
Effort – Less maintenance is required
Fun factor – Higher
If you're undecided, you can always use a motorcycle rental service first. Some perks of renting a motorcycle includes well-maintained gears, affordable prices, quality service and hassle-free processes!
This article is contributed by Aloride. All information is correct as at the date of publication on 9 June 2020. For more information, learn more here.