Do you suffer from 'roamaphobia'? Referring to the fear of data roaming, 'roamaphobia' is a common symptom amongst Singaporeans. Hands up if you automatically switch off your data network access upon leaving the country! In our attempt to avoid post-trip heart attack-inducing phone bills, and find 'creative' ways of staying connected abroad other than the use of data roam, here's what some of us normally do.
Hunt for Wi-Fi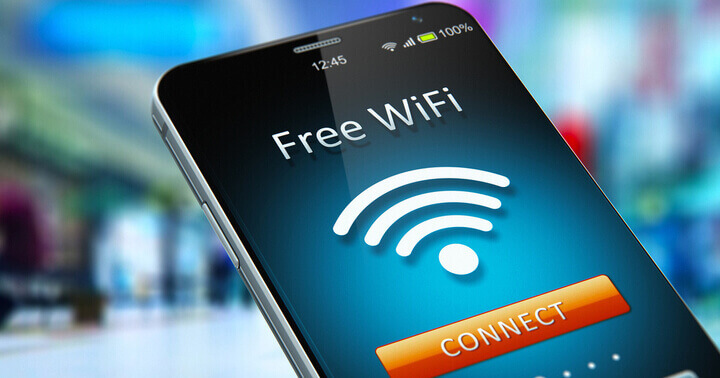 The Wi-Fi Hunter in us religiously "hunts" for free Wi-Fi at chain establishments while we are travelling. We have at least a few Wi-Fi Hotspot apps such as Wiffinity or WifiMapper to pinpoint Wi-Fi locations that we can connect to, including networks that are hidden from view.
While these can help us to stay connected, it can be frustrating and tiring to constantly be searching for free Wi-Fi network instead of relaxing. That plus, we read somewhere that public Wi-Fi are susceptible to cyber-attacks because some wireless networks use older standards for encryption that are weak and easy to crack.
#TiqOurWord Stay safe on your trip with a comprehensive travel protection plan while adhering to safe cyber practices. Note that cyber security is not covered under most travel insurance.
Dwell in a Café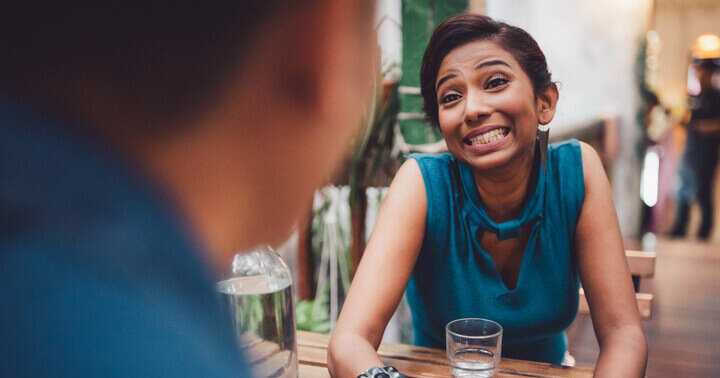 Then, there's the friend who asks the waiter for Wi-Fi password prior to even looking at the drink menu upon entering the café. That's your typical Café Dweller. Sure, you get to connect for a glass of drink but network is not always stable, and there's still cyber risks because the café's network is considered a public network. Also, are you sure you want to just spend your time in a café when you can be out enjoying the sights?
Latergram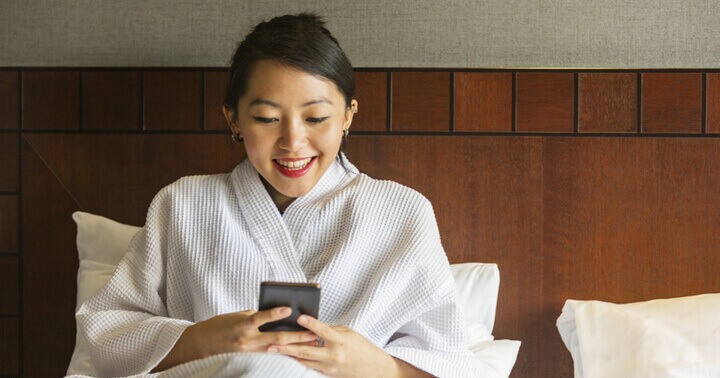 "Check-in" at the hotel! Latergrammers are those who only log on when they are back at the hotel after a day of fun. We've all been there before, but truth to be told, Wi-Fi does make life and travelling easier, even if it is not a necessity. While you can get around with an offline Google Map, proper planning is required.
Prepaid SIM card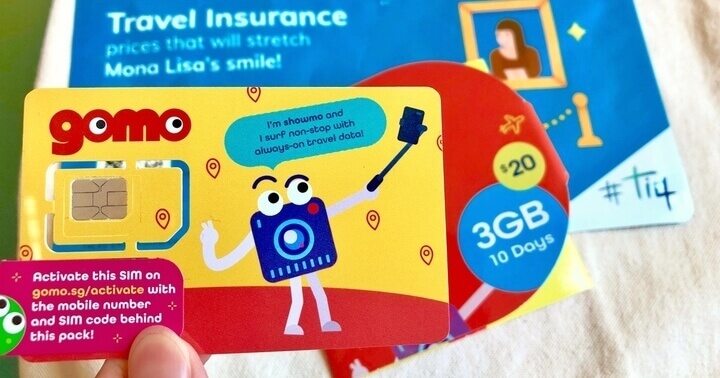 Before you laugh at the SIM card swapper, this is actually our preferred mode to stay connected abroad. Here're some benefits that a prepaid SIM card offer:
Avoid heart-attack inducing phone bills
Minimise cyber security risks
Convenience during and after your trip
Getting a prepaid SIM card such as GOMO Travel SIM before you depart spells convenience and assurance of connectivity upon reaching your destination. One does not need to queue up to buy SIM card where frustrations can easily mount, especially when you don't speak a common language. Unlike a Wi-Fi router where you need to handle with care and remember to return it after your trip, a prepaid SIM card can be easily disposed of at your own time and convenience.
GOMO Travel SIM by Singtel is packed with 3GB data that covers across 10 destinations including Australia, Taiwan, Thailand, for up to 10 days. If you are making multi-stops through the below listed countries, you don't need to swap out SIM cards! You don't have to be a Singtel user to get one either – it's available for all, and just takes 1 minute to activate online.
10 Destinations covered by GOMO Travel SIM
Australia
Hong Kong
Indonesia
Japan
Macau
Malaysia
Philippines
South Korea
Taiwan
Thailand
#TiqOurWord Travelling to a few countries in one trip? Tiq Travel Insurance allows you to select multiple destinations in a booking. Learn more about Tiq Travel Insurance here.
How to save data during your trip?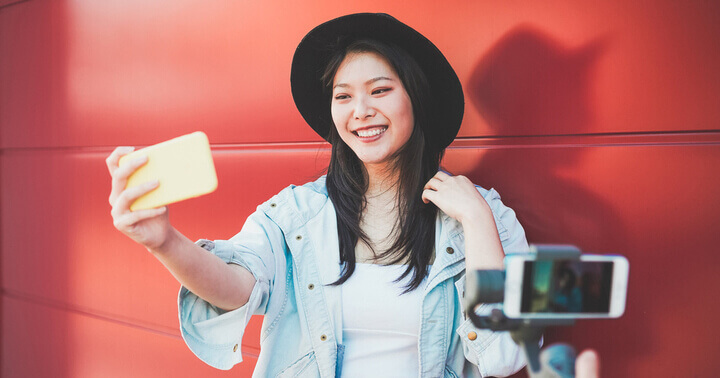 Data not enough when you are travelling? Follow these tips to ration what you have!
Disable background app refresh
Download and use Google Maps offline
Turn off Facebook's video autoplay
Turn off 'Mobile Data' for the apps that you are not using
Resist Wi-Fi Assist (This will push your devices to use mobile data when Wi-Fi connection is poor or unstable)
Set mobile data limit on Android or use a third-party app to track your data usage and set reminders if you are on iOS
Less FOMO, More Fun!
Be it for connectivity or convenience, there's always a price to pay. If you absolutely have to stay connected while you are travelling, identify your needs and consider which option is the best fit, and don't forget the hidden costs of risks.
From now till 13 September 2019, let us help you to have more fun travelling minus the FOMO (fear of missing out) with Tiq Travel Insurance. Get a free GOMO Travel SIM card with a minimum spend of S$80! Terms apply.
Stay safe and happy travels!
[End]
Information is accurate as at 16 August 2019. This policy is underwritten by Etiqa Insurance Pte. Ltd. (Company Reg. No. 201331905K). Protected up to specified limits by SDIC.
Tiq by Etiqa Insurance Pte. Ltd.
A digital insurance channel that embraces changes to provide simple and convenient protection, Tiq's mission is to make insurance transparent and accessible, inspiring you today to be prepared for life's surprises and inevitabilities, while empowering you to "Live Unlimited" and take control of your tomorrow.
With a shared vision to change the paradigm of insurance and reshape customer experience, Etiqa created the strong foundation for Tiq. Because life never stops changing, Etiqa never stops progressing. A licensed life and general insurance company registered in the Republic of Singapore and regulated by the Monetary Authority of Singapore, Etiqa is governed by the Insurance Act and has been providing insurance solutions since 1961. It is 69% owned by Maybank, Southeast Asia's fourth largest banking group, with more than 22 million customers in 20 countries; and 31% owned by Ageas, an international insurance group with 33 million customers across 16 countries.
Discover the full range of Tiq online insurance plans here.