Cruising on a motorcycle can give a sense of elation that only riders can understand. If you're one of them, you'd understand that a ride can also be fatal without precaution. It was reported that the number of fatal road accidents has dropped in Singapore in recent years. However, the accidents that occurred mostly involved motorcyclists. Check out these motorcycle riding tips so you stay safe while enjoying the ride.
#1
Do honk to alert people
Yes, the honk is there for a reason. If you notice a person jaywalking and getting in your path, honk! See a car about to switch lanes while you're in the way, honk! People do need a little reminder from time to time, especially when that little reminder can prevent a fatal accident.
Don't assume drivers notice you
Car drivers look out for other cars. They might not notice a small vehicle, such as a motorcycle, speeding alongside them. It's everyone's duty to keep the road safe. But as a motorcyclist, it is unwise to assume that everyone on the road is keeping an eye on you. So you have to always be alert.
#2
Do give way to others
As road users, we should always give way, keep a wide space from other vehicles and try to stay in one lane. These can help tremendously in preventing road accidents and crashes.
Don't split lanes
Lane splitting is when you're riding between other vehicles. It is NOT illegal, but it can be very dangerous. You risk crashing into vehicles that are switching lanes, or hitting pedestrians crossing the streets. If you absolutely need to be lane-splitting, do so at a slower speed and be highly perceptive of your surroundings.
#3
Do make yourself visible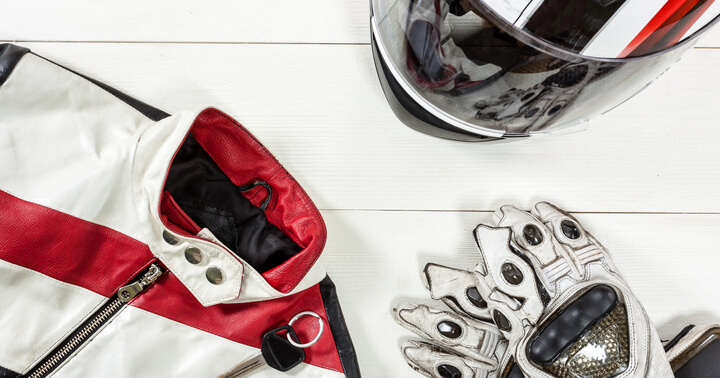 We need to improve our attitude towards high visibility gears. Yeah, wearing a neon safety vest may not be the most rugged look. But a study showed that wearing high-visibility clothing such as fluorescent vests, gloves and helmets can reduce your risk of road accident by up to 37%. It's time to glow up and be seen.
Don't focus on looking cool
Who doesn't want to look cool while cruising on the road? But putting on sleeveless jacket (which doesn't offer much protection), dressing in all black (which limits your visibility) or putting on earpieces (which inhibit your awareness to the surrounding) might not be the safest way to ride.
#4
Do wear armoured vest or mesh jacket
The acronym ATGATT stands for "All the Gears, All the Time" and it is a mindset most motorcycle enthusiasts adhere to. This includes wearing extra protective gears such as armoured vest for added padding to soften the impact of a crash, or a mesh jacket which prevents your skin from scraping on the road. When it comes to safety, ATGATT.
Don't forget full face helmet
Body protection means nothing without the most essential riding equipment: the helmet. It provides major protection from the highest potential impact against your head. So get the highest quality helmet that you can afford. And choose a full face helmet. It protects your face from both the wind and the road surface.
#TiqOurWord Don't cut cost on safety equipment. It's the only thing that can save you in the event of a crash. You can, however, avoid additional expenses caused by accidents with ePROTECT motorcycle insurance. With the Comprehensive or Third-Party Fire & Theft coverage, you can also get towing services following an accident. Learn more.
#5
Do service your motorcycle regularly
Check the brake pads, get an oil change, clean the air filter and do other maintenance work once every three month. This helps your motorcycle perform at its peak, ensures fuel efficiency and provides a safer ride.
Don't modify your motorcycle extensively
We get it. Modifications can be exciting. But certain modifications, such as adding racing footrests, modifying the engine's cylinder blocks or installing high-intensity discharge headlights are illegal in Singapore. If you do plan on modifying your motorcycle, check with LTA Modification Guidelines first and get their approval.
Don't leave it up to chance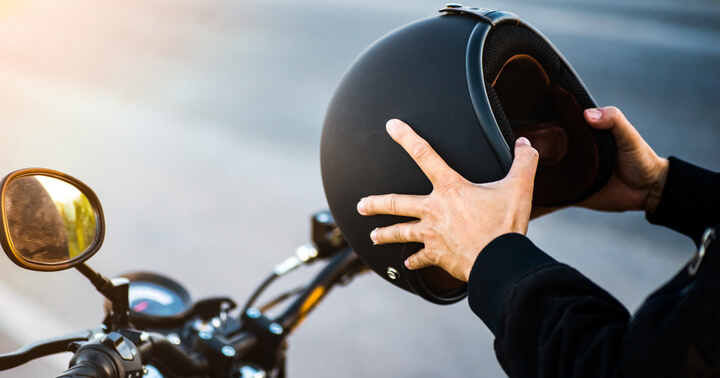 Do get the necessary coverage for your motorcycle and yourself. With ePROTECT motorcycle, you are covered up to S$500,000 for loss or damage to third-party property. You also get to enjoy coverage for loss and damages by theft and fire for your own motorcycle. Remember, no matter how safely you ride, danger comes without warning. Take all the precautions necessary and ride with some peace of mind with ePROTECT motorcycle today.
[End]
Information is accurate as at 20 August 2020. This policy is underwritten by Etiqa Insurance Pte. Ltd. (Company Reg. No. 201331905K). Protected up to specified limits by SDIC.
Tiq by Etiqa Insurance Pte. Ltd.
A digital insurance channel that embraces changes to provide simple and convenient protection, Tiq's mission is to make insurance transparent and accessible, inspiring you today to be prepared for life's surprises and inevitabilities, while empowering you to "Live Unlimited" and take control of your tomorrow.
With a shared vision to change the paradigm of insurance and reshape customer experience, Etiqa created the strong foundation for Tiq. Because life never stops changing, Etiqa never stops progressing. A licensed life and general insurance company registered in the Republic of Singapore and regulated by the Monetary Authority of Singapore, Etiqa is governed by the Insurance Act and has been providing insurance solutions since 1961. It is 69% owned by Maybank, Southeast Asia's fourth largest banking group, with more than 22 million customers in 20 countries; and 31% owned by Ageas, an international insurance group with 33 million customers across 16 countries.
Discover the full range of Tiq online insurance plans here.