In Singapore, many of us are blessed to have a live-in helper to help take care of our household needs, and this sometimes extend beyond our home, as our foreign domestic helper (FDW) join us on our family holiday. However, it may not always be convenient or feasible to bring them overseas with us. What options are there then? Arranging your helper to stay with your relatives may not be the best idea, as you may be flouting the law. In case you are planning to travel without your FDW, read on for alternative arrangements for your helper, which shall allow you to travel at ease.
#1 Time your holiday with your helper's home leave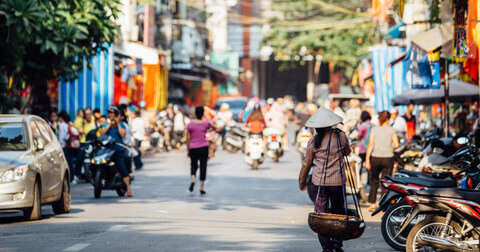 Chicago's classic song said it all, "Everybody needs a little time away." When planning your holiday, you may want to time it with your helper's home leave, so that she can have a break too. For your info, you can get a waiver for your FDW levy payments if she is on overseas leave for at least 7 days. This option is great if you are planning a longer holiday that's at least 1 week. Application form is available on the CPF website.
#TiqOurWord Having an adequate maid insurance protects your helper and you from potential costs and expenses, but do be aware that some maid insurance cover ceases from the time she leaves Singapore and resumes upon her return, provided her work permit is not cancelled.
#2 Leave your helper at home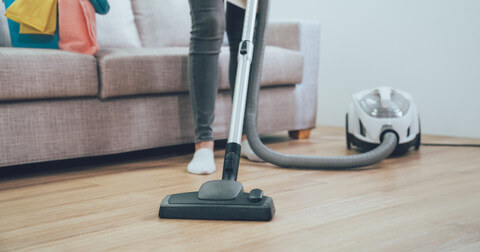 Yes, we get you. You may not feel comfortable with leaving your helper at home alone when you're abroad, but this could be a feasible option if you are taking a short holiday. As with all relationships, it's paramount to build a mutual level of understanding and trust with your helper, with communication being key. To tackle this issue, you should set clear expectations. For example, you can delegate the tasks to be completed by the time you're back from your holiday and establish ground rules (e.g. no one else is allowed to stay in your home).
#TiqOurWord It'll be handy to provide your helper a list of emergency contact numbers such as those of close friends, relatives or hospitals just in case anything happens! It'd also save you trouble if your helper is covered by a maid insurance that protects her from accidents, hospitalisation and surgical expenses should the need arise.
#3 Put your helper up with a friend or relative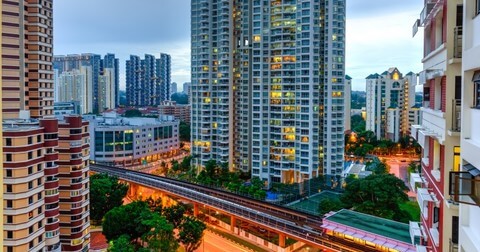 Never knew that you could be flouting the laws of MOM when you put your helper up at your parents' or in-laws' place when you travel abroad? As an employer, you're responsible for your FDW's well-being even when you're out of town. While you can actually leave your helper with a friend or a relative, you'll need to seek approval from Ministry of Manpower (MOM), at least 3 working days before your trip. You should also ensure that the person you're entrusting her to does not deploy her for work, and you must continue to pay her salary even when she's not working during this period.
#4 Board your helper at a commercially provided housing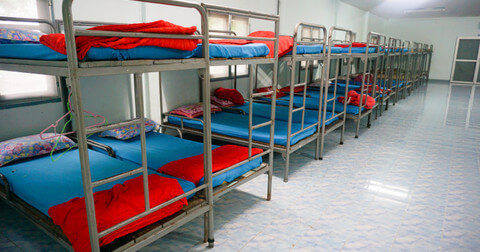 If your application to put your helper up at your relative's isn't approved or it isn't convenient to do so, you can consider leaving her at a commercially provided housing such as an accommodation for domestic helpers or dormitories for female workers. Some agencies even provide revision training so that you will have a helper that's retrained when you return from your holiday. Note that the same rule applies – you will have to send your request to MOM for this option.
It's the small things that add up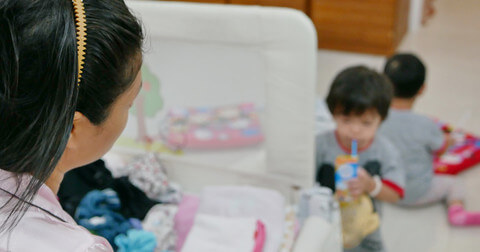 Beyond the above-mentioned options, it could be a good idea to bring your helper along on your overseas trip, whenever possible. This can also improve your working relationship, making her feel like she's part of the family.
If you're travelling for business, there is no way you can take your helper along with you even if you wish to. Yet, there are other ways to show your appreciation for her – one of which is through a maid insurance. This may seem like a trivial thing, but it's a form of protection for your helper in the event of any unforeseen circumstances. In fact, a maid insurance protects more than just your helper – it shields you from potential expenses and costs too.
[End]
Information is accurate as at 25th February 2019. This policy is underwritten by Etiqa Insurance Pte. Ltd. (Company Reg. No. 201331905K). Protected up to specified limits by SDIC.
Tiq by Etiqa Insurance Pte. Ltd.
A digital insurance channel that embraces changes to provide simple and convenient protection, Tiq's mission is to make insurance transparent and accessible, inspiring you today to be prepared for life's surprises and inevitabilities, while empowering you to "Live Unlimited" and take control of your tomorrow.
With a shared vision to change the paradigm of insurance and reshape customer experience, Etiqa created the strong foundation for Tiq. Because life never stops changing, Etiqa never stops progressing. A licensed life and general insurance company registered in the Republic of Singapore and regulated by the Monetary Authority of Singapore, Etiqa is governed by the Insurance Act and has been providing insurance solutions since 1961. It is 69% owned by Maybank, Southeast Asia's fourth largest banking group, with more than 22 million customers in 20 countries; and 31% owned by Ageas, an international insurance group with 33 million customers across 16 countries.
Discover the full range of Tiq online insurance plans here.