Invest in what can go right by insuring for the things that can go wrong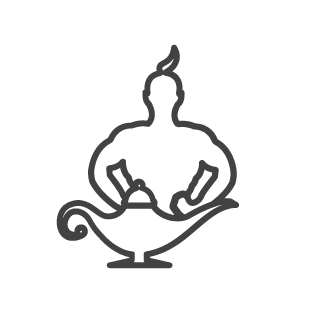 GIGANTIQ
Everyone loves a great deal. We have plenty here.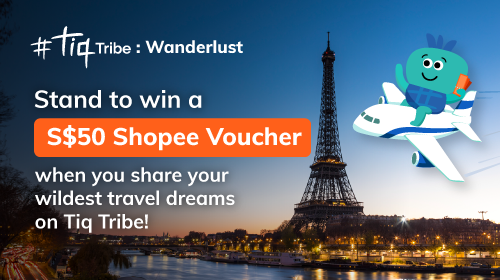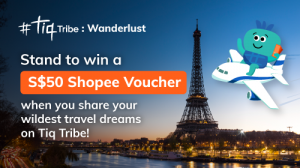 Tiq Tribe Wanderlust – Share Your Dream Overseas Holiday! Hey Tiq Tribe! From now to 15 August 2022, unleash your creativity and make an Experience Post, and stand to win S$50 worth of Shopee vouchers! Psst, don't have a Tiq Tribe account? Head over to TiqTribe and sign up for your free account! Here's how it
EXCLUSIVE FOR AXS CUSTOMERS Got prompted recently to renew your road tax and is here for a quick glance before paying for your road tax renewal? Switch your private car insurance to Tiq by Etiqa and enjoy this exclusive deal only for AXS customers! Get up to 20% off + up to $210 cashback1 when
Enjoy exclusive private car insurance promotion when you choose to switch to Tiq by Etiqa!

Be the first to know
Get the latest promotions and news

Please share with us which topics interest you:
All
Financial Planning
Health & Wellness
Travel & Leisure
For the Millennials
Promotions & Giveaways
I consent and agree for Etiqa Insurance to collect, use and disclose the personal data above for the purposes of validation and sending, via telephone calls and text message. Read Etiqa's Privacy Policy [here]