Product
Referral Fee
Tiq Travel Insurance
S$10
ePROTECT personal mobility
S$20
Private Car Insurance
S$30
ePROTECT motorcycle
S$20
Tiq Maid Insurance
S$30
Tiq Personal Accident

NEW

S$20
Tiq Home Insurance
S$10
ePROTECT term life
S$50
Cancer Insurance
S$50
DIRECT – Etiqa term life
S$50
DIRECT – Etiqa whole life
S$50
Tiq Invest

UPSIZED

S$50
3 Plus Critical Illness
S$50
Tiq 3-Year Endowment Plan
S$50
Product
Additional Discount
Tiq Travel Insurance
5%
ePROTECT personal mobility
5%
Private Car Insurance
5%
ePROTECT motorcycle
5%
Tiq Maid Insurance
5%
Tiq Personal Accident

NEW

5%
Tiq Home Insurance
N/A
ePROTECT term life
N/A
Cancer Insurance
N/A
DIRECT – Etiqa term life
N/A
DIRECT – Etiqa whole life
N/A
Tiq Invest
N/A
3 Plus Critical Illness
N/A
Tiq 3-Year Endowment Plan
N/A
Ready to refer? This is how it works.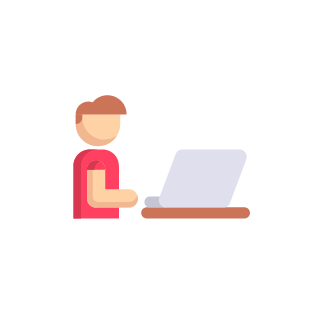 Get your friends and family to apply your referral code during checkout to enjoy the discount. The discount will be automatically applied.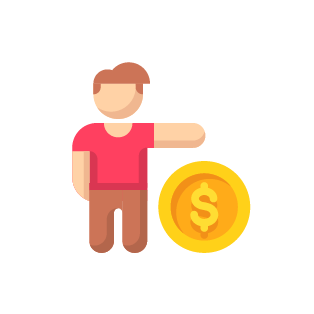 Your referral fees will be credited to your eWallet within 4 weeks after the free-look period (if applicable). You may use it to buy Etiqa products or make withdrawals via PayNow (NRIC).
1. Policy is underwritten by Etiqa Insurance Pte. Ltd.
2. This 'Refer & Earn' referral program ("Referral Programme") is open to all existing customers ("Referrer") of Etiqa Insurance Pte. Ltd. ("Etiqa").
3. The new customer who is referred by the Referrer ("Referee") must be a Singapore citizen, Singapore Permanent Resident or Foreigner with valid Work Pass.
4. To qualify for the referral program, the Referee must input the Referrer's TiqConnect referral code in the 'Promo Code' field, except for Tiq Home Insurance, ePROTECT term life, DIRECT – Etiqa term life, DIRECT – Etiqa whole life, Cancer Insurance, Tiq Invest, Tiq 3-Year Endowment Plan and 3 Plus Critical Illness where referral code must be input in the 'Referral Code' field during online purchase.
5. The Referrer will receive TiqConnect eWallet credits ("Referral Fee") for the first successful online purchase by the Referee.
6. The Referee is entitled to Referral Discount ("Referral Discount"), in addition to prevailing on-going premium discount ("Prevailing Premium Discount"), i.e. if the Prevailing Premium Discount is 25%, the Referral Discount will be applied after the 25% discount.
7. The Referral Discount is only applicable for the first successful online purchase.
8. Customers are entitled to receive Referral Fee or Referral Discount based on the qualifying product in the table above.
9. This Referral Programme is not valid in conjunction with any ongoing or existing insurance promotions, coupons, staff discounts and privileges, other than the Prevailing Premium Discount stated above and unless otherwise stated.
10. The Referral Fee will be credited into the Referrer's TiqConnect eWallet account within 5 business days after the successful online purchase by the Referee, and after the free-look period (if applicable), except for Life and Cancer Insurance which will be credited within 4 weeks after the free-look period.
11. This policy is protected under the Policy Owners' Protection Scheme which is administered by the Singapore Deposit Insurance Corporation (SDIC). Coverage for your policy is automatic and no further action is required from you. For more information on the types of benefits that are covered under the scheme as well as the limits of coverage, where applicable, please contact us or visit the General Insurance Association (GIA) (www.gia.org.sg), Life Insurance Association (LIA) (www.lia.org.sg) or SDIC websites (www.sdic.org.sg).
12. Etiqa reserves the right to amend these terms and conditions at any time at our sole discretion, including changing the terms or terminating the Referral Programme at any point in time without prior notice, by posting such amendment(s) to tiq.com.sg.
13. All decision(s) by Etiqa on this Referral Programme shall be final and binding on the Referrer and Referee.

Be the first to know
Get the latest promotions and news

Please share with us which topics interest you:
All
Financial Planning
Health & Wellness
Travel & Leisure
For the Millennials
Promotions & Giveaways
I consent and agree for Etiqa Insurance to collect, use and disclose the personal data above for the purposes of validation and sending, via telephone calls and text message. Read Etiqa's Privacy Policy [here]