For AXS Customers: Top up your Critical Illness coverage with Cancer Insurance or 3 Plus Critical Illness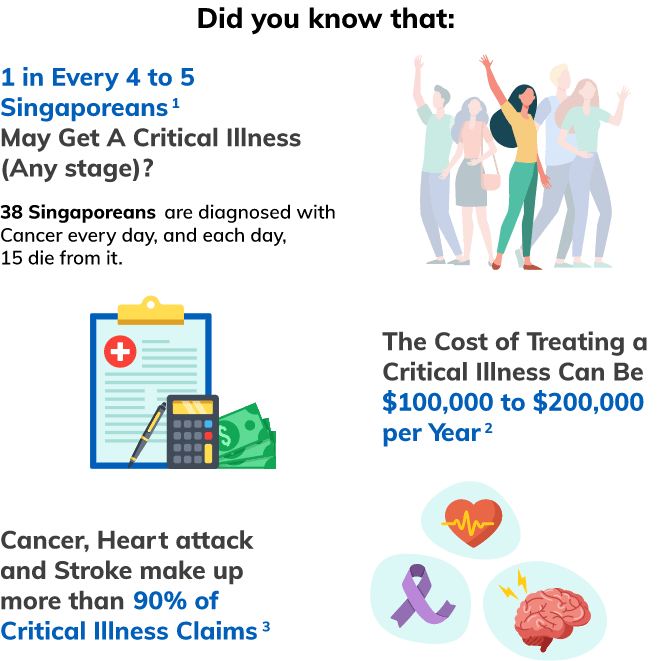 Are you unsure about the amount of cover you will need? According to the Life Insurance Association (LIA) Singapore, the average time to recuperate from a critical illness is five years4.
 If you are making S$40,000, your cover should be around S$200,000.
Here's what Tiq by Etiqa Insurance can offer to protect you and your loved ones with our plans:
Product Name
Promo Code
Discount
Additional Cashback
3 Plus Critical Illness
MULTI50
50% off – 1st policy year
30% off – 2nd policy year
10% off – 3rd policy year
NA
Cancer Insurance
AXSTIQ25
25%
5%