If Christmas is one of the most chillax periods of the year, the weeks leading up to Chinese New Year (CNY) through the festive season has got to be the busiest period for many Singaporeans! From CNY shopping to holiday planning, there are so much to do including spring cleaning, which extends to your car(s) if you are a car owner! Is your car ready for CNY? We are here to help! Read on for awesome tips to prepare your car and countdown towards great prosperity in 2019!
At least 2 weeks to 1 month before CNY
Car servicing
"Bro, are you servicing your car for CNY?" This is a common question among car owners in Singapore. No, we are not superstitious but it is for practical reasons that people go for car servicing before Chinese New Year. As most of us will be travelling with our family around our sunny island to do house visiting, we want to minimise chances of a car breakdown. On top of that, many car servicing operators tend to be closed during this period, which means potentially two things: 1) longer wait to get help 2) pricier SOS services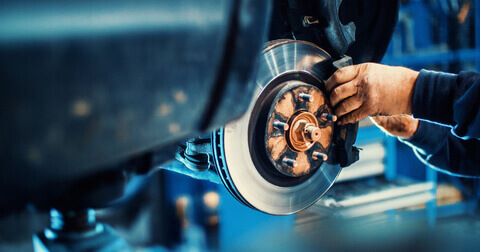 You should be fine if you have been doing routine car servicing but it doesn't hurt to ensure all parts are in good order. Bear in mind that worn brakes and improperly inflated tyres can be major contributing factors to road accidents as they affect the stopping distance of your car and the traction your vehicle has with the roads. Here are some other basic car components to check:
• Oil filter
• Air Filter
• Seat belts
• Tyres
• Wiper blades
While you are rushing around during this CNY season, keep two things in mind: stay calm and know that harmony can beget prosperity. If you really have to overtake another car, do so safely.
#TiqOurWord Did you know that the Private Car Insurance by Etiqa with its add-on gives you the freedom to choose your preferred workshop for repairs? Otherwise, our authorised workshops are carefully selected and reviewed to provide the best service experience.
Up to 1 day before CNY
Clean and polish your car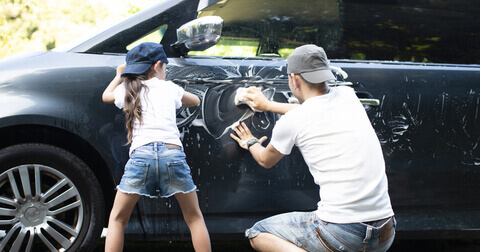 Prior to CNY, many of us are unable to escape the spring cleaning sessions at home . While we dread the household chores, isn't it interesting how we enthusiastically clean and polish our car? Well, be it for good fortune or a comfortable space for our loved ones, it's time to head for a car wash or whip out your cleaning tools to give your car a thorough cleaning inside out!
Did you know you can use toothpaste to clean head lights that have gone yellow and foggy? Doing so shall help to clear some fogginess! Here's one good tip: To keep your dashboard shiny and glossy, just pour some olive oil on a piece of cloth and give your dashboard a good wipe! This festive season, you may also wish to replace the car decals. An alcohol-based solvent, such as nail polish remover shall help you to clean away any older sticker residue on any glass surface.
During CNY
Consider these cultural practices within your car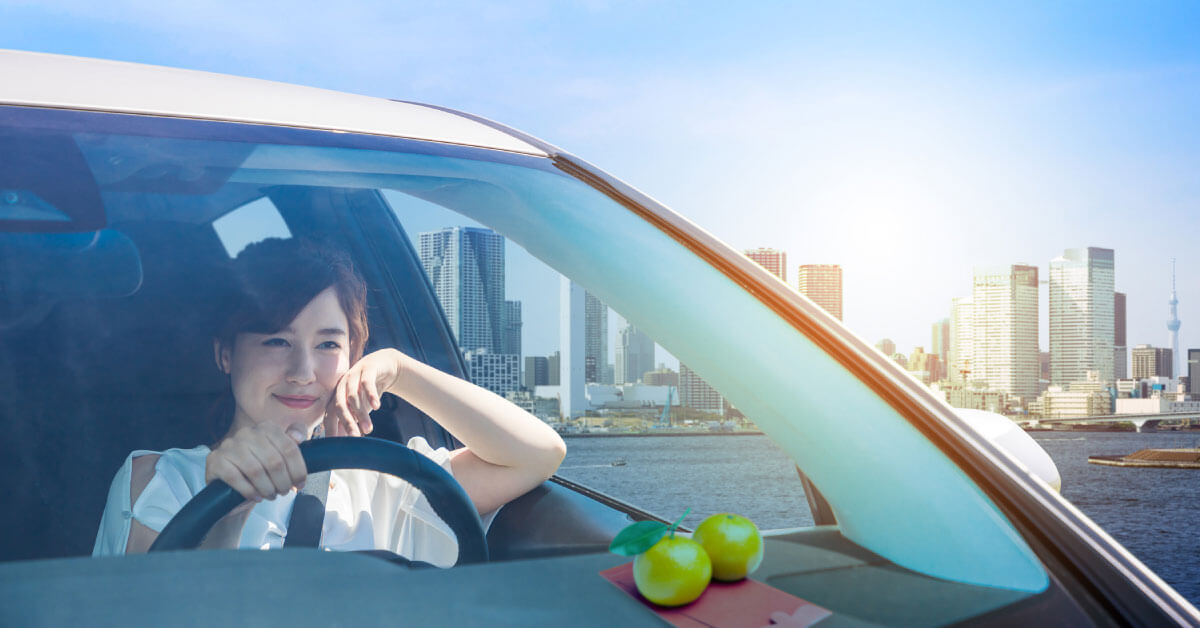 During the first few days of CNY, you might notice that Mum has kept all the sharp objects from sight. This is a common local practice as it is believed that the sharp objects can cut off one's fortune. As a result, many households in Singapore will keep the knives and scissors in the drawers. This applies to some car owners in Singapore too! It's never safe to leave sharp items lying around randomly anyway – especially if you have a child on-board!
Oranges symbolise prosperity, which is why we often see two oranges sitting on the car's dashboard during CNY. For practical reasons, if you are making an unintended house visit or have forgotten to bring oranges, you can always grab the ones in your car!
At times, you may also catch a glimpse of Ang Bao sitting beneath the oranges. Ang Bao are red envelopes (generally containing money) that are given out to children and singles during Chinese New Year as a form of blessings. However, do be careful and avoid leaving valuables or money in plain sight. To avoid car theft, practise due diligence and ensure that your car is well-covered!
#TiqOurWord "If you've got it, flaunt it." In our opinion, this popular phrase is more suited for people than the contents within your car. Do your diligence to avoid damages or losses due to thefts, but in the event that something like this happens (touch wood!), having a comprehensive car insurance can be handy! #JustSaying
Your car is ready, are you?
With your car properly taken care of, the next most important element would be the driver: YOU! This festive season, as you spend quality time celebrating with your family, relatives and loved ones, don't forget this important message: If you drink, don't drive!
Even if you only had one or two cans of beer, "lucky" oranges may not protect you from road blocks and checks. Most importantly, safety comes first for you and your loved ones. Always ensure that your car and you are in the right condition for the road.
[End]
Information is accurate as at 1y7th January 2019. This policy is underwritten by Etiqa Insurance Pte. Ltd. (Company Reg. No. 201331905K). Protected up to specified limits by SDIC.
Tiq by Etiqa Insurance Pte. Ltd.
A digital insurance channel that embraces changes to provide simple and convenient protection, Tiq's mission is to make insurance transparent and accessible, inspiring you today to be prepared for life's surprises and inevitabilities, while empowering you to "Live Unlimited" and take control of your tomorrow.
With a shared vision to change the paradigm of insurance and reshape customer experience, Etiqa created the strong foundation for Tiq. Because life never stops changing, Etiqa never stops progressing. A licensed life and general insurance company registered in the Republic of Singapore and regulated by the Monetary Authority of Singapore, Etiqa is governed by the Insurance Act and has been providing insurance solutions since 1961. It is 69% owned by Maybank, Southeast Asia's fourth largest banking group, with more than 22 million customers in 20 countries; and 31% owned by Ageas, an international insurance group with 33 million customers across 16 countries.
Discover the full range of Tiq online insurance plans here.